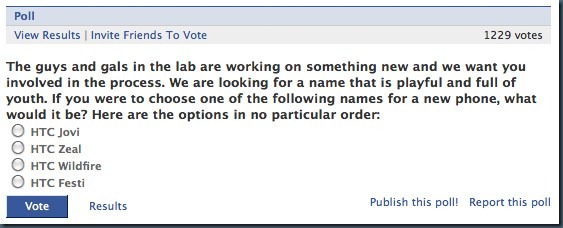 When HTC started using their code names as the real names of the devices (think HTC Legend, Hero and Incredible) their names started becoming a bit more important.
To that end they are soliciting suggestions on their Facebook page for a new mystery device.  The names up for vote suggests a pretty youthful device, but HTC has not revealed any information about the handset.
Add your vote at HTC's Facebook page here.
Via Engadget.com