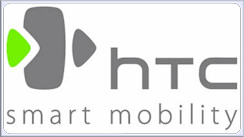 While HTC may very well have had a triumphant Mobile World Congress, not everyone is so sure they have a rosy future.
According to Merrill Lynch analysts Laura Chen  and Daniel Kim, HTC is likely to experience margin erosion and a decline in average selling prices, in the face of rising competition, both on the Windows Mobile side from new entrants like LG and stalwarts like Samsung, and the Android side from Motorola Inc, Garmin-Asus and China's Huawei Technologies Ltd.
In addition, HTC concentrates heavily on the needs of operators, and therefore fails to monetize its devices further by providing services. Chen and Kim said HTC continues "to focus on operator-optimized service instead of their own mobile application shops,"
"Similar to Apple Computer Inc's iTunes application store, Nokia Corp announced the launch of its Ovi Store for downloading free and paid-for applications and content. Microsoft will also have a new Marketplace with thousands of applications,"
In recent interviews HTC has denied any intention to launch its own app store, relying instead on a generic Windows Mobile service by Microsoft.
Read more at the TaipeiTimes.com