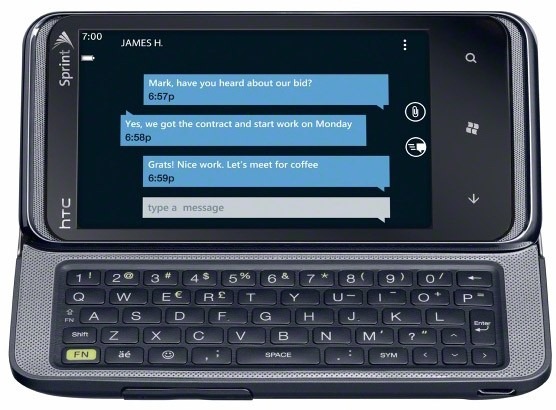 The HTC Arrive has finally gone on sale in the USA.  The handset can now by purchased for $199.99 at Sprint, $79.99 at RadioShack, or an incredibly low $49.99 at Amazon.
Without contract the only CDMA Windows Phone 7 to date will set you back a full $599.99 at Best Buy.
The handset has so far received pretty positive reviews, despite the widespread limitations on landscape use in Windows Phone 7, and has recently been called the best Windows phone 7 handset released so far.
Are any of our readers planning to pick one up? Let us know below.