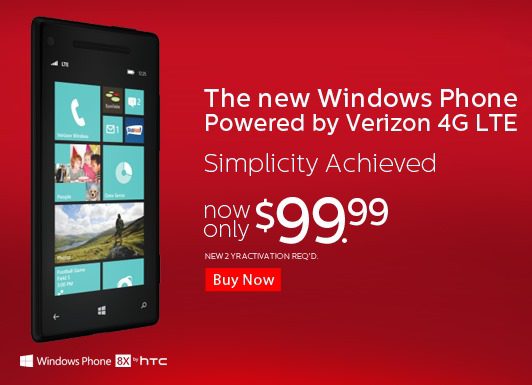 Verizon is promoting a new, lower price for the HTC 8X on their network.
Retailing for $199 at the beginning of this month, the carrier is now listing the handset as $149.99 and selling it for $99 after a $50 "online discount".
The handset comes with Wireless Charging built-in, unlike the AT&T model and supports HSDPA on the AT&T bands and also comes GSM unlocked out of the box, making it a cheap way of getting a handset which can roam on multiple networks.
See the deal at Verizon here.