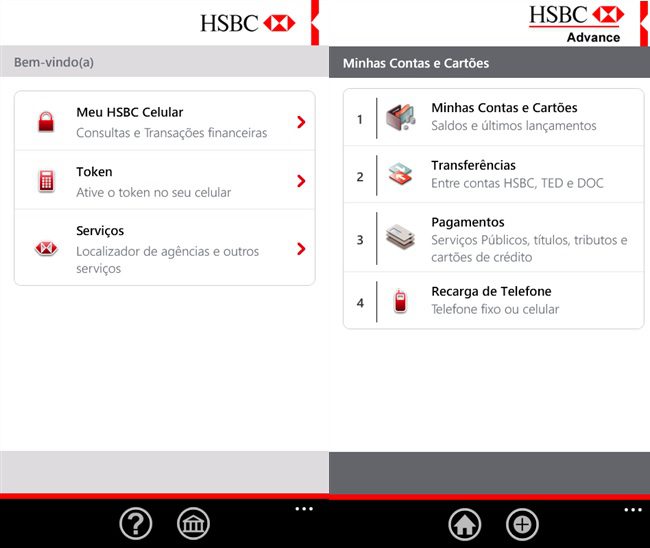 HSBC Brazil introduced their Windows Phone app in January 2014. Now, two years later, it appears the bank is getting ready to withdraw their app on the 26/3/2016.
In an email sent to customers, warning them not to "Lose access to their digital channel" the company gives instructions on de-authorising and uninstalling their Windows Phone app and requesting a Security Token to access the service online or via their app on iOS/Android.
The news comes as a blow to the OS in what used to be Windows Phone's second largest market.  The country is however currently underserved, with Microsoft's new generation of Windows 10 phones not being made available there.
Windows Phone reached a new low in worldwide market share of 1.1% in Q4 2015, and it seems likely unless banks invest in Universal Windows Apps we will see more such announcements over the next few months.
See the letter below.
Warning: Do not lose access to digital channels HSBC                04/02/ 2016

HSBC application aversion you use will no longer be available from 03/26/2016. To avoid losing access to
digital channels HSBC follow step by step below:

 Request the cancellation of your application accessing Internet Banking> More Services> Application Digital Life>Cancellation;
Uninstall the application that is on your cell phone;
Ask the Security Key (Token Physical) accessing Internet Banking> More Services> Security Key>
Request;
a Security Key will be available in the agency agreement with the delivery time for your region, you will be informed at the request of the act.

If you have an operating system device Android version 4.0 or later, or iPhone / Touch device with iPad/iPod operating system iOS 7 or higher, you can install the updated application of HSBC. access hsbc.com.br/digital-application and learn.

Regards,

HSBC