In addition to the updated HP EliteBook 800 series and a couple of new ZBook mobile workstations, HP today also announced the all-new HP Thunderbolt Dock G2 and four new HP 4K displays.
The second gen HP Thunderbolt Dock offers power (up to 100W), supports up to two 4K displays. HP says that this is the world's first Thunderbolt dock featuring an optional audio conferencing module. This module can be used in closed offices, small huddle rooms, or focus rooms through a single cord.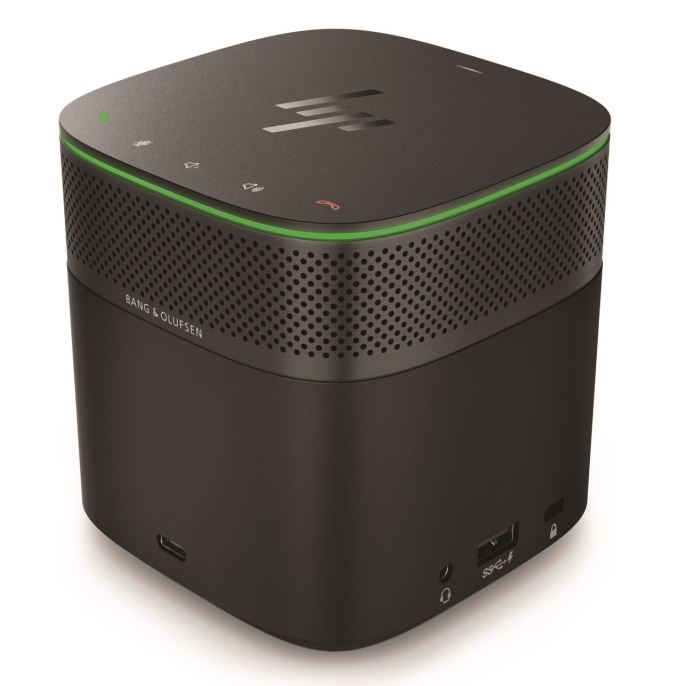 This audio conferencing module has one-touch keys to control Skype calls. This dock comes with three USB 3.0 ports, an audio jack, a Kensington lock slot, a gigabit Ethernet port, a VGA port, two DisplayPorts, an USB-C DisplayPort, a data and power out port (15W), and a Thunderbolt port.
HP also announced the following four new 4K displays:
The HP EliteDisplay S270n is HP's first 4K EliteDisplay that can pull video and data and send up to 60W of power to the PC with just one USB-C cable connection.
To address the high standards of engineers and designers who need a consistent color calibration, the new HP Z27 and HP Z32 are factory color calibrated to meet the requirements of these users' unique workloads.
The HP Z43, HP's largest 4K display, is for users who require a larger screen.
All three 4K HP Z Displays offer 10-bit color so users can view over 1 billion colors, millions more than standard 6-bit or 8-bit displays. Also, they offer a USB-C connection that not only connects video and data but delivers 65W of power back to the PC.
Pricing and availability:
The HP Elite Thunderbolt Dock G2 is expected to be available in May and pricing with be determined closer to availability.
The HP EliteDisplay S270n is available now for a starting price of $549.
The HP Z27 is available now for a starting price of $559.
The HP Z32 is available now for a starting price of $899.
The HP Z43 is available now for a starting price of $799.