Last year, HP unveiled an interesting piece of hardware: The Sprout Pro. The Sprout Pro was primarily focused towards creative professionals and students. It wasn't the run of the mill all-in-one device – it didn't have a keyboard or mouse, for example. Instead, the Sprout Pro had a secondary display which was technically a replacement for the keyboard and mouse that enabled users to interact with the device – but in a more intuitive way.
Today, the hardware giant is launching a refreshed Sprout Pro: the Sprout Pro G2 at CES 2017 in Las Vegas.
The Sprout Pro G2 comes with a sleeker design which makes it look a lot nicer than the original Sprout Pro. HP has tweaked the design of both the primary monitor and the HP Touch Mat (the secondary display), along with the 3D scanner at the top.
With the new Sprout Pro G2, HP has actually made the main display slightly smaller as it now sports a 21.3-inch Full HD display. But the company has upgraded an integral part of the display, as it now supports 20-point touch which means HP has literally doubled the supported touch-points supported by the Sprout Pro display with the G2. It's still a Full HD panel, which is a bit disappointing to see, though.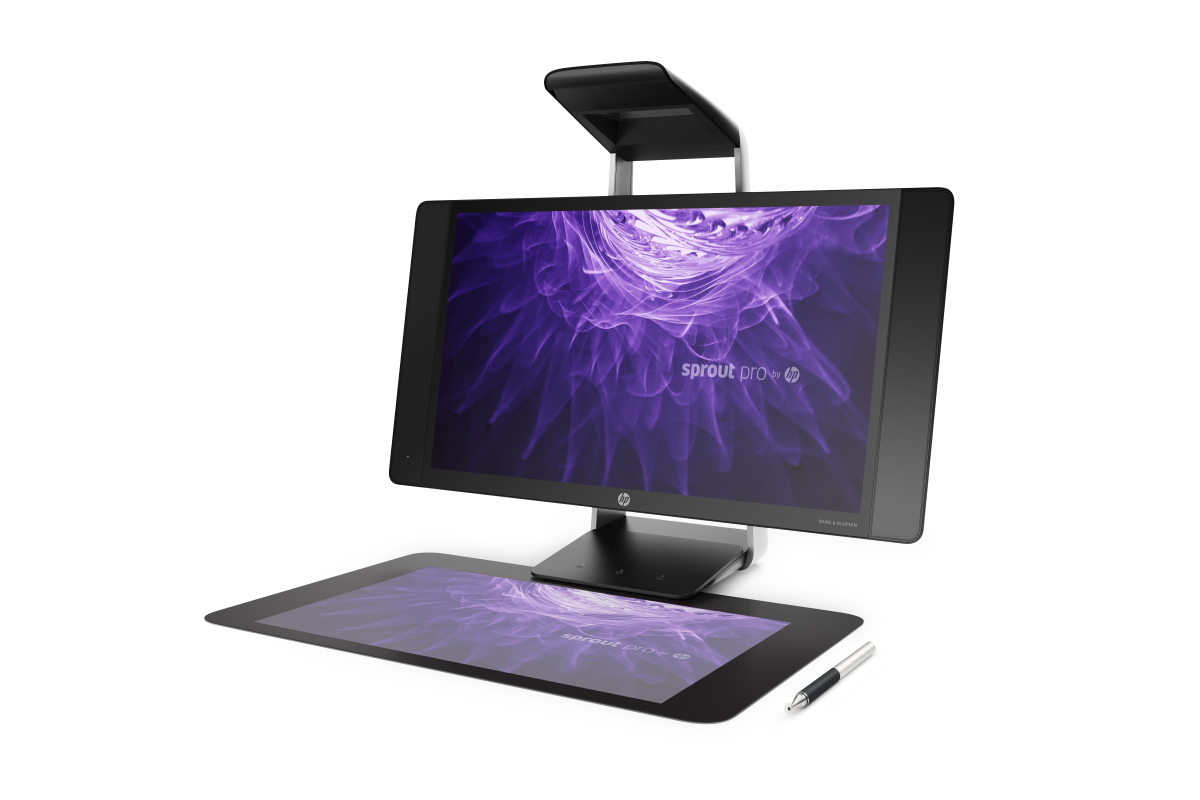 HP's Touch Mat is now only 2.mm thick, and it also supports the HP Active Pen which allows for improved interactions in apps such as Windows Ink or other professional software. As you can see in the above images, the new Sprout Pro G2 also has two speakers on the main primary – and the audio is tuned by Bang and Olufsen which should allow the speakers to produce much richer audio.
HP has upgraded almost all the parts of the Sprout Pro with the G2. So here's a quick rundown: the device now comes with Intel's latest Kaby Lake quad-core processors (i7-7700T, clocked at 2.9GHz), the NVIDIA GeForce 960M (2GB DDR5), 1TB SSD, 14.6MP main camera, 2MP front camera, and Windows 10 Pro.
It's worth mentioning that the HP Sprout Pro G2 doesn't have any USB Type-C ports, and you only get 4 USB 3.0 ports. All this combined – the PC, projector, hi-res cameras, Touch Mat, and the Active Pen will provide, what HP calls, an "unbelievable experience."
The Sprout Pro G2 will go on sale this March in select countries, pricing details is yet to be revealed.