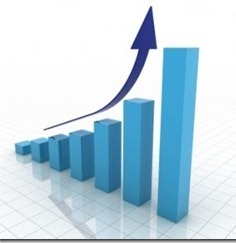 Our readers know that we enjoy greatly speculating about Windows Phone sales numbers, and a post by NokiaPowerUser inspired us to throw in our own 2c.
This time however we are going to do it with a twist – we will allow the wisdom of the crowds (that's you) to pick the best number, while providing the data to help make the informed decision.
Relevant data points below:
1) Last year Gartner says 2,712,500 Windows Phones were sold in Q1 2012.
2) In Q1 2012 the Nokia Lumia range consisted only of the Nokia Lumia 800 and 710, which sold only in a limited number of countries. in Q1 2013 Nokia is selling the Nokia Lumia 920, 820, 620, 800, 710, 610, and 510.
3) Microsoft is still talking about selling 4 times more handsets this year than last year.
4) According to Statcounter, worldwide Windows Phone grew from 0.4% to 1.1% market share between Q1 2012 and Q1 2013, that's 175% . At the same time the market itself likely grew about 30-40% (how much it grew Q4 2011 to Q4 2012).  Statcounter shows that the additional 2.7 million handsets added 0.04% Windows Phone market share in Q1 2012. In Q1 2013 Windows Phone added 0.25% market share, or more than 6 times as much.
5) According to NetMarketShare, Windows Phone grew from 0.35% to 1.29% market share. That's a growth of 270%. Windows Phone added 0.08% market share in Q1 2012 sequentially, and 0.37% sequentially in Q1 2013, that's more than 4 times more.
6) At the end of Q1 2012 the Windows Phone Facebook app has around 1.65 million Monthly Active Facebook users.  Now it has more than 5 million Facebook users.
7) According to Gartner, Windows Phone grew from 2.7 million to 6.2 million in Q4 2011 to Q4 2012, that's 130%.
Given this data, which includes a large expansion in the smartphone market, Windows Phones having a larger addressed market due to spreading to places like China, India and South America, and having increased penetration in US, and a history of consistent growth, how many millions of Windows Phones do our readers think was sold in Q1 2013 (feel free to assign Nokia 80% of those sales).
Cast your vote in the poll below.