.  Some new numbers published yesterday by Compete.com may be surprising to some: although popular sentiment is that "everyone uses Gmail", the numbers don't bear that out.  Here's a pie chart of US internet traffic to web-based email clients for September 2010, via Compete: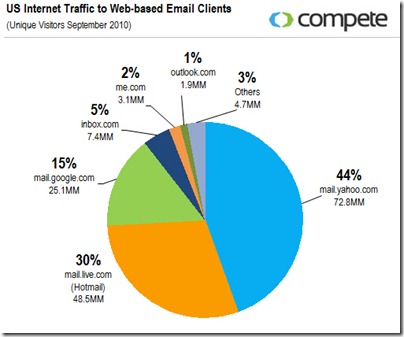 Blog author and Senior Manager of Internet Marketing, Drew Fortin, was surprised by the numbers:
Read more at our partner LiveSide.net here.
Commenting has been disabled on this article by the moderators. If you want to discuss about this article, head over to this link.