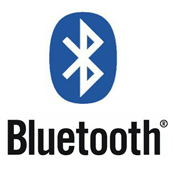 Bluetooth Chat by OP on XDA-Developers gives us a taste of what will be possible in Windows Phone 8 when developers will finally have access to the Bluetooth API.
His Windows Phone 7 app for developer-unlocked (not fully unlocked) Windows Phones allow users to send text messages over the Bluetooth Serial Profile. Using PUTTY on the desktop it is possible to send text messages from Desktop to Windows Phone also.
Of course Bluetooth is a pretty short range technology (around 10 metres) making the application really just a proof of concept, but OP intends to extend the application to file transfer via Bluetooth without requiring a fully unlocked handset, which is much more useful.
In the video above WPXbox.com demoes the app.  Read his review here, and find the XAP and a detailed explanation at XDA-Developers here.