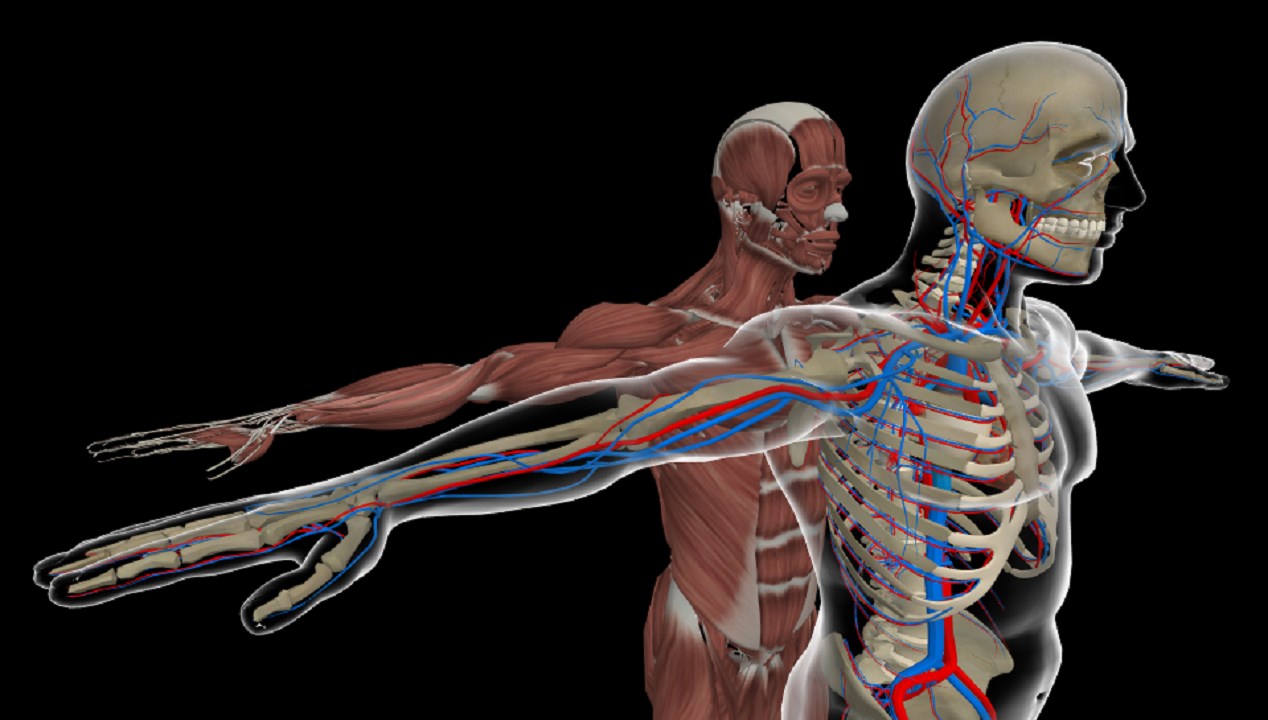 Microsoft's Hololens is a ground-breaking device which is helping developers also create new never-before seen applications.
One such as is HoloAnatomy, developed by Case Western Reserve University and Cleveland Clinic.
HoloAnatomy is a demonstration app designed to highlight how mixed-reality technology can transform education, and shows viewers a three-dimensional holographic body that they can examine from any angle, walk entirely around, and even look underneath the skin to see bones, muscles, tendons—even the organs comprising the gastrointestinal system, complete with labels. Users can still can see what else is in the room around them, whether it's another person, piece of furniture, wall or window.
This mixed-reality approach is especially valuable for education, in that a professor wearing the HoloLens device sees not only the holograph being presented, but also how students are interacting with it in real-time. The faculty member can point to a part of the hologram and asks students to identify it, or simply allow the students to work together to explore the subject while offering occasional comments or suggestions.
The app has been recognized as a finalist in the Jackson Hole Science Media Awards, an international competition that recognizes the best in science communications across a broad range of media, that had more than 500 entries across 22 categories, in the  "Virtual Reality and Augmented Reality" category.
The app is competing against David Attenborough's 20-minute immersive film  that gives viewers a 360-degree tour of Australia's Great Barrier Reef and Google's Tilt Brush, an app that allows users to "paint" in 3-D.
Winners will be announced at a gala Sept. 21 at the Harvard Art Museum in Boston.