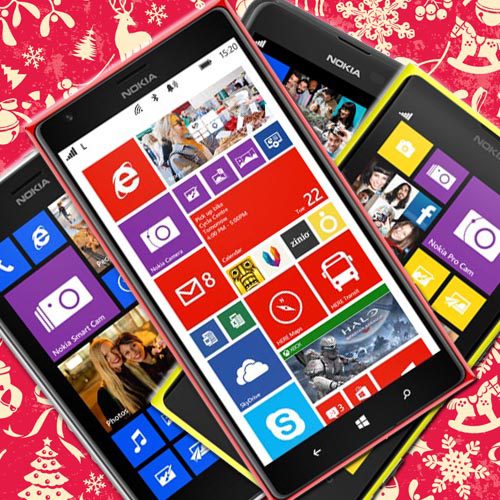 Windows Phone has received some real attention this year, and well, many of you must be looking to buy a new Windows Phone this holiday season of Christmas. There are different choices ranging from the cheap to the expensive and from the design to the size.
Below, I have compiled a list of windows phones which are separated by  price, design, etc.
Price
Price point is a category which really differentiates devices. Like many reviewers, I believe the Nokia Lumia 730/735 (based on region) is the best combination of features and value for money and starts at about 230$
You can find our review on the device here.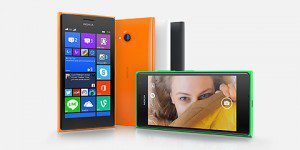 But if your budget is lower, the Microsoft Lumia 535 is the best in the extreme "cheap" price bracket. It provides decent specifications for a relatively low price and is available at around 145$
We do not have a complete review yet, so you can read my First Impressions here.
Design
In terms of design of a phone, you can go in three ways.. either Metal-PolyCarbonate, PolyCarbonate or Unibody Metal. I will be covering both design styles below.
Metal-PolyCarbonate:
If you want this kind of design style, then the best phone to buy is the Lumia 830 which is having a smooth and cool Metal-PolyCarbonate design which catches people's attention (in my case)
The phone is thin as well which gives an exceptional hands-on feeling
You can find my review on the device here.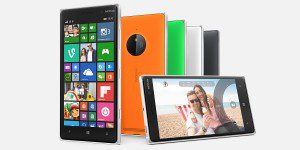 PolyCarbonate:
This design style has been used by Microsoft Mobile (previously Nokia) ever since their first Windows Phone. The best buy in this design style is again, the Lumia 730/735.
You can find our review on the device here.
The phone is 0.2mm thicker than the Lumia 830, but feels light and thin in the hand. You have a curved PolyCarbonate cover which seems to be Unibody but is not. If you were a fan of the Lumia 920 design, then this is you way to go.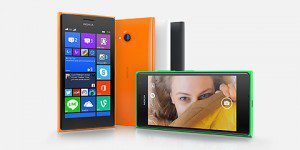 Unibody Metal
Unibody Metal is a new design style in the ecosystem, introduced by the HTC One (M8) for Windows. The phone is a powerhouse on specifications and on design. It is cool on touch and feels like a solid power-house in hand.
Unfortunately we do not have any review or hands-on on this device, but you can always use other sources for them.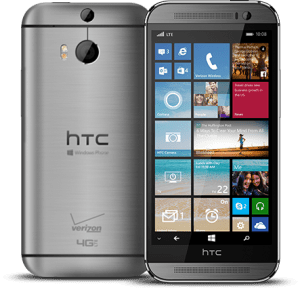 Camera
Camera is a feature which is important in today's world to preserve your memories and moments digitally. This too, is split into two more subcategories which are Rear-Camera and Front Facing-Camera.
Rear-Camera [aka Primary Camera]:
If you are into taking landscape shots of the world around you or get a once-in-a-lifetime moment in your phone, then the Lumia 1020 is the way to go. Unfortunately, the Lumia 1020 is an old device now.
Or, you can go with the Lumia 830 which is the cheapest PureView camera phone. I currently use the Lumia 830 as my daily driver and it has taken some excellent shots of the world around me.
It is said that with Lumia Camera 5 for this device, the camera will get even better.
You can find some images here.
Front Facing-Camera [aka Secondary Camera]:
Looking for a phone with the best FFC in the Windows Phone ecosystem, then you are a Selfie queen (or king) or just someone who want to do some professional blogs and video conferences.
Then, the phone for you is the Lumia 730/735 as it provides you a 5MP Wide-Angle (seriously) FFC.
Specifications
Beyond design specifications are another major selling points of phones. Here are my favourites which I think that most of the power-users will be looking for.
No. 1: The HTC One (M8) for Windows
If you are living in the USA, then this is your obvious way to go. This phone is packed with all of HTC's 2014 Flagship hardware with an amazing design.
Unfortunately, this phone is only available on Verizon, AT&T and T-Mobile in the USA, and cannot be purchased outside of the country.
No. 2: The Lumia 930
After a slow release of this device after Build 2014, this device is available in most countries. This device packs with Microsoft Mobile's 2014 Flagship hardware, which is not anymore "flagship" with 3GB Snapdragon 810 Androids.
No. 3: The Lumia 1520
After 2 years, this device still is a powerhouse with same specifications as the Lumia 930. This device is 6-inches so you better know what you are buying or you might end up with a huge device.
My recommendations
Being a Lumia 830 user, I would always recommend it to everyone, but most people do not want a phone that is priced too "high". We, at WMPowerUser, also think the same and a S600 chip would have removed this response.
After covering all categories, I would go with the Lumia 730/735 this season for the relatively cheap price, great in design and also specifications. But, if you are looking to gift a device to a relative or friend, then I would recommend the Lumia 535 if a 240$ price tag is "too much" for a gift.