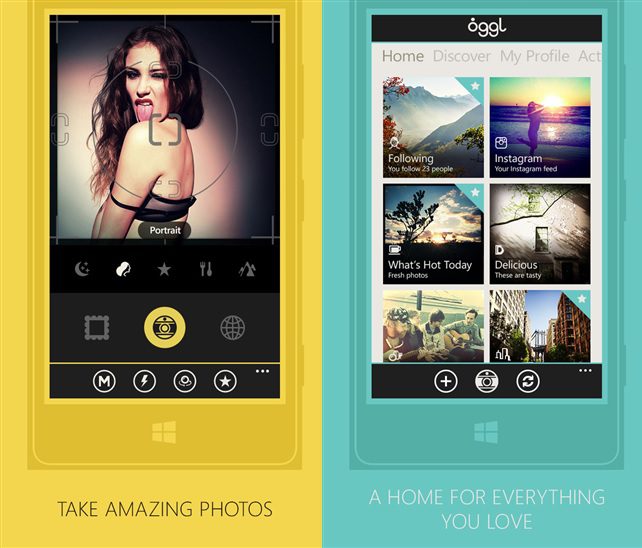 Hipstamatic Oggl has released their v2.0 of their Windows Phone app. This new update brings in revamped UI and with lots of new features and improvements. Find the details below.
Oggl 2.0 is a major new release that adds awesome new features to help you create amazing images, collect the ones you love, and discover inspiring photos.
• Entirely new user interface
• New Home Page allows users to organize their collections
• New Discover Page exposes the coolest new feeds and collections
• Focus on curating photos first and then capturing and sharing
• More ways to like, repost, and share your photos (Instagram, Facebook, Flickr, and more)
• Add your Instagram account to follow your
• Improved gear shopping experience with better previews
• See a live preview when selecting a favorite to shoot with, or when editing your photo and browsing your presets
• Improved feed browsing experience, with quicker access to more information about photos
• Other bug fixes, user interface enhancements, and performance improvements
Download Hipstamatic Oggl here from Windows Phone Store.