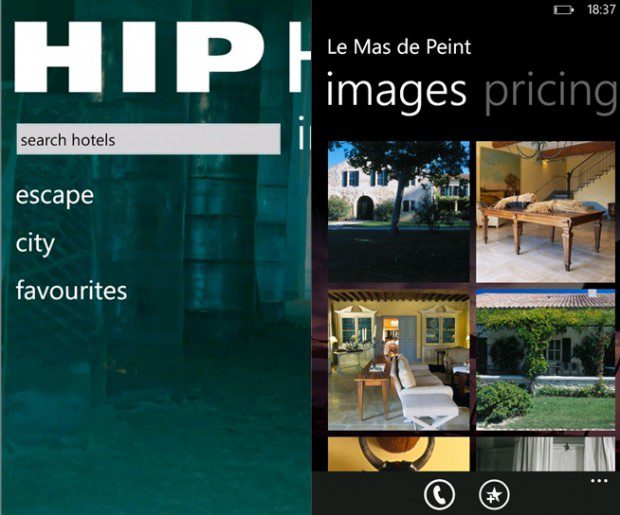 Hotel chain Hip Hotels has released their app for Windows Phone devices built and developed by Isobar Mobile.
App Description:
 A lavishly illustrated guide to the world's most interesting places and hippest hotels. The singular distinction of the HIP Hotels HIP Guide is that each place included has been visited and photographed by Herbert Ypma, the author of the HIP Hotels book series. The content of the HIP Guide is the collective equivalent to 15 HIP Hotels book titles.

The functionality is designed to take the user on a journey. With the use of a massive image library the emotive and sensual experience of travel is mimicked. The experience of using the HIP Hotels HIP Guide is like immersing yourself in a very sophisticated, ever-changing, exotic voyage.
The app features photography that was taken all over the globe over a twenty year period and only images that suit Windows 7 were selected.
Download the app for free from Windows Phone Store here.