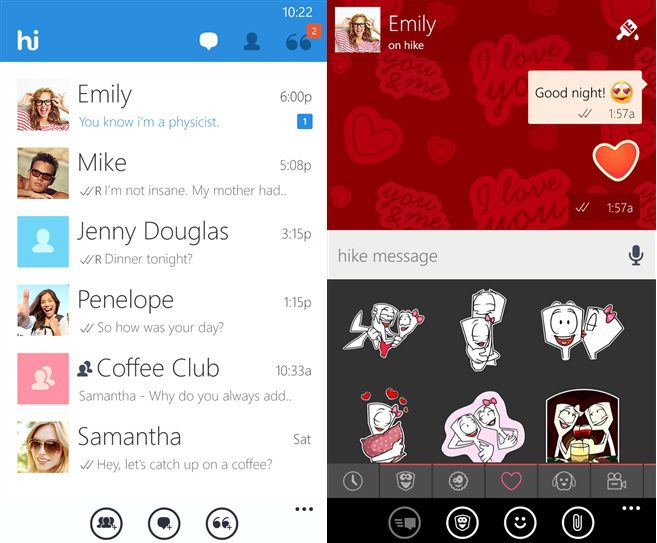 Hike Messenger app for Windows Phone devices just got updated to v2.9.2.0 in Windows Phone Store. This new update includes compressed app size, new sticker categories, quick upload of media, and more. Find the full change log below.
What's New:
? Lighter Than Ever: We put on a lot of weight last year, so we hired a trainer and went on a strict diet! We're super happy to announce we are now under 10 MB in size!

? 3 New Sticker Categories: We are working overtime at bringing the full Sticker Shop to you. In the meantime get the latest 3 popular sticker packs – College, Marathi and Festivals.

? Quick Upload: We've added a little hike magic to bring lightning fast uploading of photos & videos especially over 2G networks and in low network areas!

? Send Uncompressed Images: You have taken the best photo or selfie ever and it's time to share it with your friends. What happens after you send that awesome photo? Image gets compressed, the quality drops significantly. There goes your killer photo. Good thing is that this will never happen again! Now choose to send uncompressed original quality or compressed images.

? Shared Media: Quickly access all the media shared centrally in one place.

? Turn Off Notification of Friends Joining hike

? Auto Download Settings: Now use data smartly by choosing when to download media depending on the network & media type
Download it here from Windows Phone Store for free.