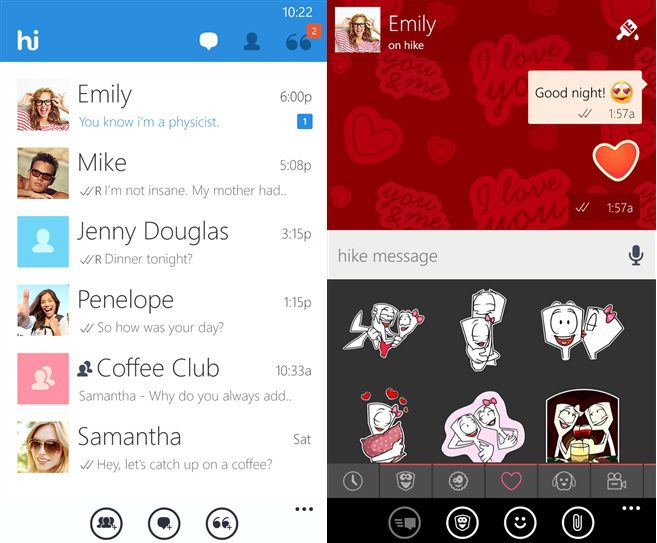 Hike is a popular cross-platform messenger service in India. Just like how WeChat is more popular in China, Hike is more popular in India. This app received a major update V2.6.0.0 in Windows Phone Store. This update includes following new features other than many bug fixes, performance and stability enhancements.
New features:
 All new hike: Everything is new! We've completely revamped the user interface, making it much more easier and simpler to message your close friends. The eagle eyed among you will also notice we gave our timeline, user profile info page and group info page a whole lot of design love 🙂 
Messaging: hike works even better now on 2G. Bunch of under the hood fixes making messaging even faster.
Stickers & Chat Themes: A brand new Sports Sticker category and 4 new awesome chat themes!
Forward to multiple friends: Ever wished to send one particular message, picture or video to many friends at one time? Consider your wish granted 🙂
Forwarding made easy: We've redesigned how you forward messages & media to your friends. It's faster, smarter and has a whole new look! Easily share what you love with whom you chat!
Turn off sending Nudges: Accidentally keep nudging your friends? Don't worry you can now disable double tapping to send nudges.
Download it here from Windows Phone Store for free.