Hike Messenger app for Windows Phone devices just got updated to v2.9.4.0 in the Windows Phone Store. The new update includes improved message loading times, new sticker categories, and more. Find the full change log below.
What's New: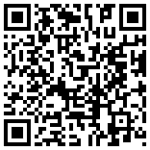 Super Fast Loading of Messages: Have you ever experienced this? You receive a notification for a new hike message, you tap on it, hike opens, and then the waiting begins. Seconds seem like minutes. The message don't immediately show up inside hike. If you can relate to this, then this update is specially made for you! We are super happy to announce that the wait is now officially over! You have to experience it to believe it. Trust us!
New Sticker Packs: To celebrate the above victory we are throwing in 7 new sticker packs! You will be happy to know that the new sticker shop is over 75% complete! The wait is just a little longer before you have all the stickers to choose from.
Download it here from Windows Phone Store for free.