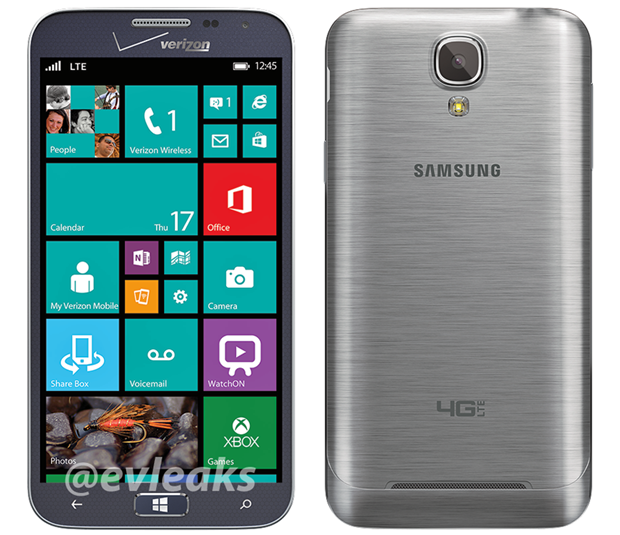 evLeaks have posted another image of the Samsung ATIV SE, a new Verizon-exclusive Windows Phone 8 handset.
The render shows the handset has the same faux brushed metal look as the original Samsung ATIV S, but more worryingly confirms that the handset lacks a camera button.
The Windows Phone camera button is somewhat iconic of the operating system, allowing users to completely bypass the lock screen to take a picture, all without fumbling with the touch screen.
The button is also somewhat special, requiring a two stage design – a half press for focussing and a full press to take a picture.
One can see why low-cost OEMs would be eager to drop this special hardware requirement, but it is much less excusable for high end devices such as this ATIV SE handset is likely to be.
It seems in the race to win OEM support Microsoft is dropping some of what makes Windows Phone special, and that of course is a pity.