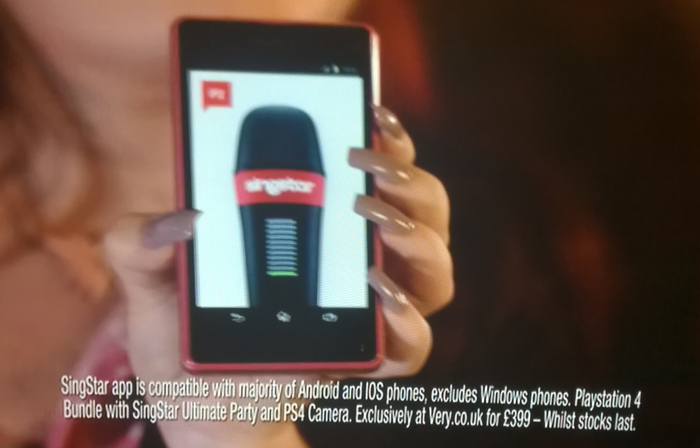 As windows phone users we are pretty used to being ignored when it comes to apps, and often when a mobile service is advertised a company may mention only their iOS and Android apps even when they have a Windows Phone app.
Sony has now taken it one step further however.  In their ad for the Singstar Ultimate Party, which lets players use their phones as microphones,  they not only mention the app supports iOS and Android, but explicitly mention that it "excludes Windows phones."
With Windows Phones having around 10% market share in UK, and million of users already having the phones there, Sony should probably have invested a few thousand in supporting the phones people actually own, instead of "excluding" them.
Sony, who lost $2.1 billion in the last quarter, can ill afford to exclude anyone who may want to use their service.  A company which is so consumer hostile deserves to go out of business soon.