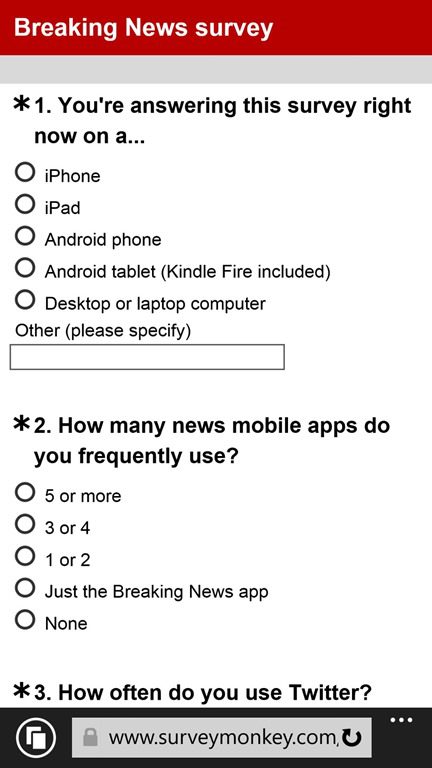 Rudy Huyn is running a campaign aimed at helping companies remember the Windows Phone app they have already coded.
It seems a company in need of this service is NBC's Breaking News app.  They sent out a survey to their current users (including Windows Phone) asking them to help them "make a better app".
As our readers can see from the screen shot above, starting from Question 1 it appears Windows Phone users do not even exist at all.
The issue even extends to their twitter account profile, seen right.
Now we actually know there are tens of millions Windows Phone users and growing, so we suggest current and potential Breaking News readers take a minute to remind the company on their twitter account that they do actually exist.  Their account can be found here.
Thanks Guy for the tip.