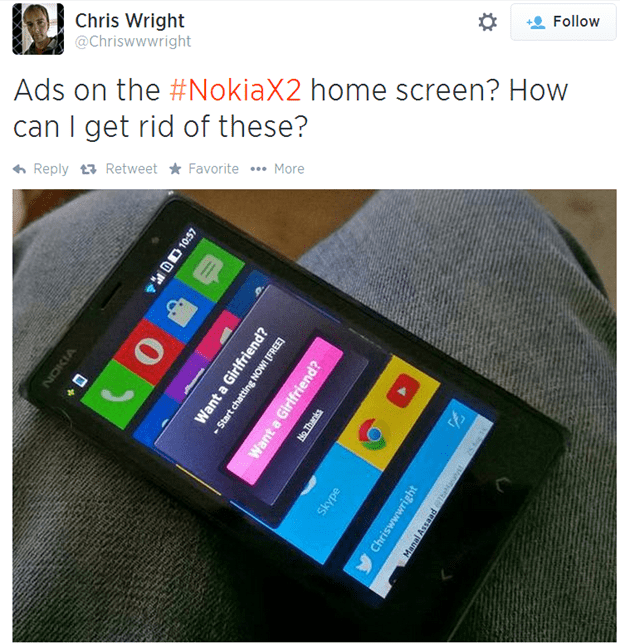 Nokia briefly experimented with Android with the Nokia X series, with hundreds of thousands of the devices being sold.
The handsets ran Android Open Source Project, meaning they could not access the Google Play Store.
The result is that users generally installed alternative app stores, many filled with malware and ad-ware, which resulted in the situation above. Around 20% of Android handsets run AOSP, and the percentage is just growing, due to the popularity of Android in less developed regions.
While switching to Windows Phone did not save Nokia's handset division in the end, it certainly resulted in users having a lot better, safer user experience than these Android handsets ultimately delivered.
Image Credit: Chris Wright's twitter