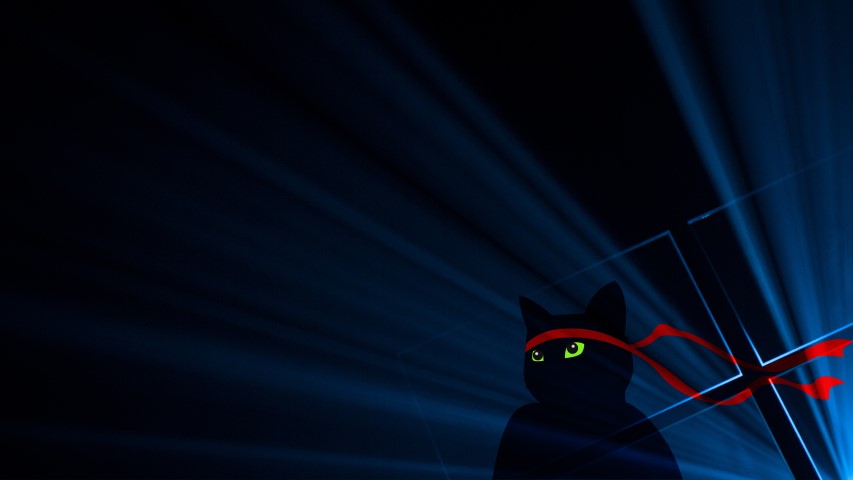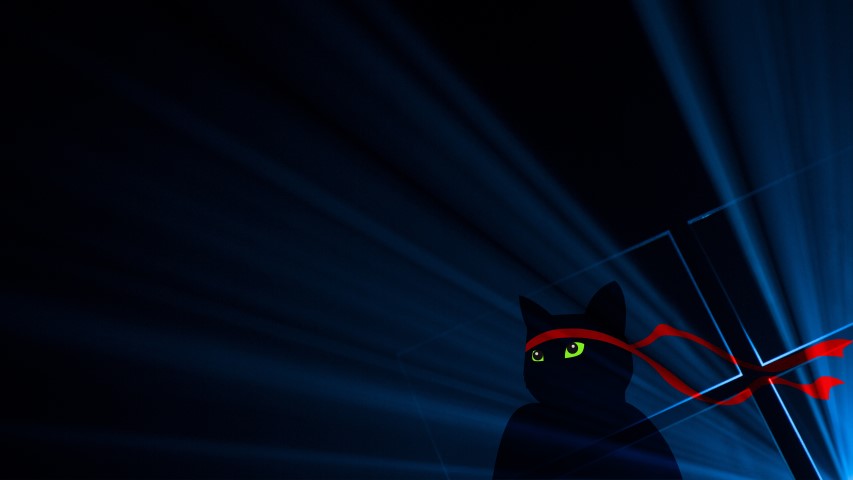 If you follow Microsoft closely, you probably know about the Ninjacat already. However, no one really knows how the Ninjacat was born. Today, Microsoft's KC Lemson published the origin story of the Ninjacat, where she revealed how it all started. Back in 2014, KC Lemson was working on Windows 10 with a team, where they created a presentation that started with this image, which also had another slide with an inspired design from this image. From there, a lot of Microsoft employees started asking Lemson if they could get that slide on t-shirts, and it shortly got pretty popular:
"After the presentation was over I started to get email from people on the team asking how they could get that powerpoint slide on a T-shirt. Now of course folks in our industry do love our geeky shirts… but even then, let's just say that asking for a slide to be made into a shirt is not a common occurrence, so this was a really nice signal that there was something 'there there', and that we had ended up with a visual that spoke to a sort of zeitgeist about how people felt about the product and where we were headed.

I did a small run of some shirts as well as stickers, since they are far less expensive than shirts. Over the next six or so months, I handed out stickers to coworkers, who then asked for more stickers to give to other coworkers, and so on. As the months went by, Microsoft employees were putting the stickers on their laptops and it just kind of spread slowly from there."
In 2015, fans and customers found out about the Ninjacat via an article on The Verge. From there, the Ninjacat's popularity continued to increase. In the past few years, Microsoft has released Ninjact wallpapers for Insiders, and there has been a tonne of creative wallpapers featuring the Ninjacat from fans, too. If you want to read KC Lemson's full story about how the Ninjacat started, head over to this link.