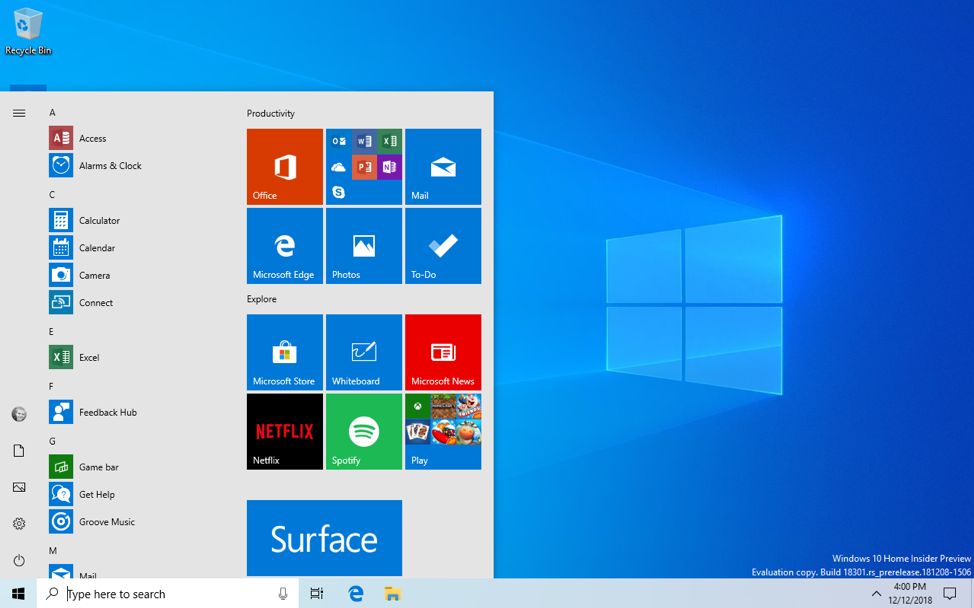 Microsoft yesterday revealed more details about the next feature update for Windows 10. This update is codenamed 19H2 and will include a smaller set of enhancements focused primarily on select performance improvements, enterprise features, and quality enhancements. Since Windows 10 19H2 is a relatively minor update, Microsoft will deliver this update to enterprise customers in the following way.
If devices in your environment are running Windows 10, version 1903, you can take advantage of this new servicing option to update from Windows 10, version 1903 to 19H2 and benefit from a reduced file size and faster installation time.
For those devices in your environment running Windows 10, version 1809 or earlier versions of Windows 10, the update process will remain unchanged. You will have the option to update to 19H2 just as you did with previous releases.
As a September-targeted release, 19H2 will be serviced for 30 months[*] for those devices running Windows 10 Enterprise or Windows 10 Education editions.
Microsoft also mentioned that only one reboot will be required to update devices to 19H2.
Source: Microsoft