Microsoft's Cortana is one of the best things to happen to Windows Phone. It's a great feature that can be shown off in ads, it can be useful and its great for passing time when you're bored and want to talk to your phone.  But no one can argue that it can't be improved. Merely coming out after Siri and Google now leaves Microsoft's Cortana forever labelled as MS's version of Siri. Microsoft needs a more immediately apparent differentiator beyond, it tells good jokes. After thinking about it, I think I've got it.
I'm going to leave Cortana for a bit here and go off on a bit of a tangent. One of the major complaints people had against Windows Phone pre-8.1 was that it had limited notification capabilities, only making use of live tiles and ephemeral toast notifications. In 8.1, Microsoft introduced the Action Centre which took care of some of those criticisms but in a really basic manner reminiscent of other platforms.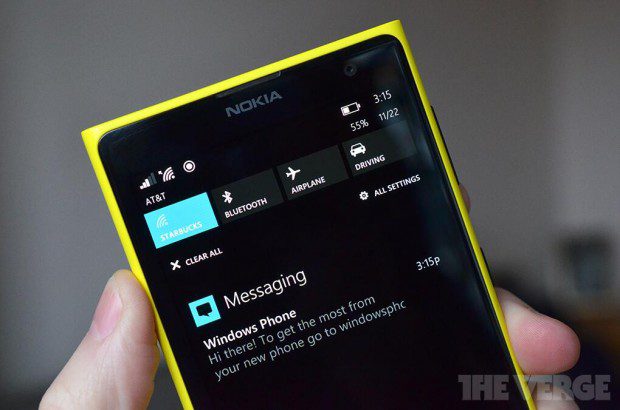 Got all that? Good.
Now in 8.1, as you all know, Cortana was introduced as the ultimate personal assistant. One which handles certain types of notifications, reminds you at certain times for certain things and helps you do more with your phone. Only issue is, as pointed out above, there is nothing that immediately separates Cortana from Siri or Google Now.  Do you see where I'm going with this? In order to tackle the issues with both, Microsoft should merge both Cortana and the action centre together.
Aside from making Cortana on Windows Phone very different from Cortana on say iOS and Android(don't kid yourselves, its coming), this also helps brings some genuine benefits to the platform as well.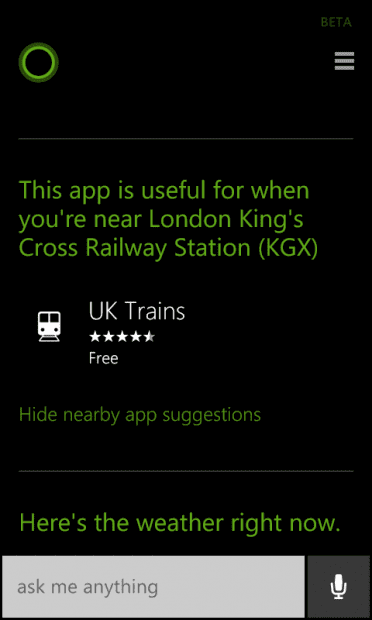 Firstly, the notification center becomes easier to reach. It may seem like a small thing, but having one click access the notification center from the bottom of the screen as opposed to having to swipe from the top of the screen will make for a much better user experience. Consider, phones are relatively large and getting even larger. Someone like me who has been described as having large hands has trouble with the notification centre on large devices like the 1520 and 1320, sometimes even my own 735 can be a bit frustrating. Placing important buttons at the bottom of the screen was a genius idea when Windows Phone initially launched, and while it has been ignored over time, having Microsoft follow its own guidelines would be refreshing.
Furthermore, Microsoft, like Apple and Google, would love to have users making use of Cortana more often so that they could use that data to improve their experience and win more users. With Cortana being optional and in some cases non-essential, many users may choose to ignore her, diminishing her usefulness for all users. By making Cortana an essential part of the smartphone experience, Microsoft can simultaneously improve Cortana, Bing and Windows phone all at the same time. I'm certain there may be some privacy issues here with people wanting to disable certain aspects of Cortana, as Cortana can be turned off, I don't see it as a big deal.
Rather the biggest deal here would  be the addition of notifications to Cortana. One of the things about personal assistants is that they handle your communications. Sure they may not always be the best, but at least Rhonda and Jimmy will sort through your mail before dumping it on your desk. They may even help you manage your email and messages, so you don't have to see what you don't want to see. Cortana doesn't aorta your mail yet, she shows you the whether ands your calendar. She doesn't recognise and surface important messages and emails on your dashboard. She doesn't remind you that your Mother's birthday is coming up with any more intensity than she does a random Joe you added on Facebook. That's not the best kind of personal assistant.
So how could this be done? Microsoft could very easily make the Cortana dashboard into a pivot with one of the panes being notifications and the other being quick toggles. Microsoft could implement a rules functionality into Cortana that would completely change the game. For those who don't know, "rules" is an Outlook.com feature that can be used to manage your email in the same vein as "If This, Then that". If reworked for Cortana and Windows Phone, we could see options like, "If my sister calls, then remind me to pick up snacks from Waitrose".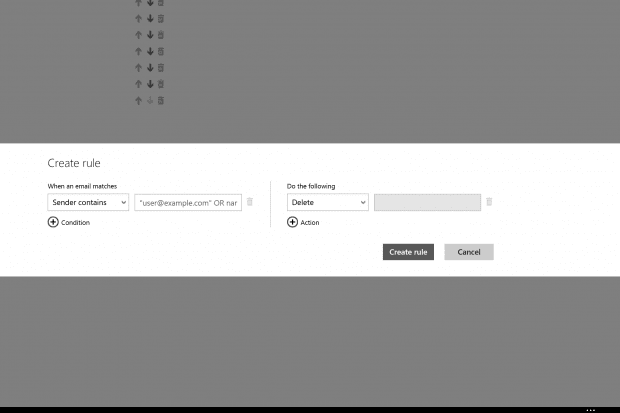 The potential here is nearly unlimited. Microsoft has all the pieces for it, all they need to do is connect the dots.
While most of what I said above may turn out to be wishful thinking, we can confirm that Microsoft is indeed working on improvements to the action center which does include improved Cortana integration in some builds of Windows 10. Whatever happens, it is clear that Microsoft knows that notifications in Windows Phone- no – Windows in general needs help and that Cortana could a solution.