HERE has updated Here Maps, Drive+, Transit and City Lens with an update for Windows HERE update soon to follow. What's new in HERE?
Here Drive+ has added support for more countries including  Algeria, Angola*, Bangladesh*, Burkina Faso, Côte d'Ivoire, Cyprus, Iraq, Libya, Mauritania, Mauritius, Nepal*, Paraguay, Saint Helena, Senegal*, Sri Lanka*, Suriname*, Zambia*, Zimbabwe*. The countries with the asterisk indicate that the mapping is still incomplete but you will still be able to make use of HERE regardless.
For all other apps, aside from transparent tiles support, HERE is introducing a new kind of account; the  HERE account. This replaces the previous Nokia account Windows Phone users would have made use of for HERE purposes. You can migrate your data from your previous account to your new HERE account if you so choose. If you would prefer not to, be aware that Nokia accounts are getting the axe soon. The HERE accounts will be used to keep your details and collections in sync as you move from device to device.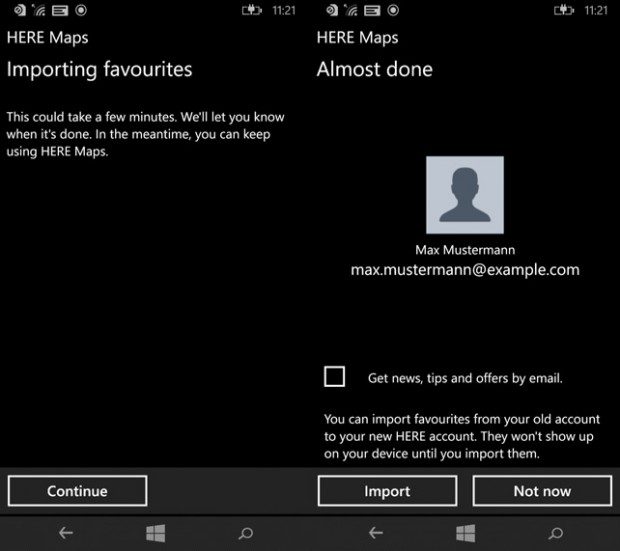 What do you think of the updates? Let us know in the comments.
Download their apps HERE
Source: HERE