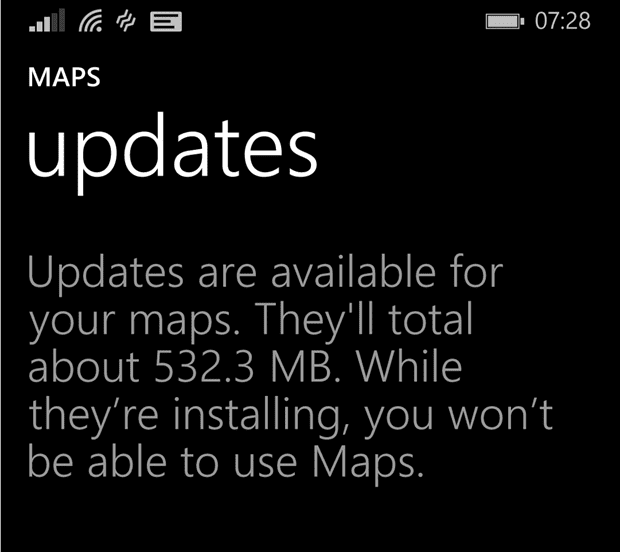 HERE has released another update for their maps data on Windows Phone.
Their last update was a week ago on the 7th August and then offered more comprehensive mapping in smaller countries, better quality 3D landmarks in some more-established cities, and point address rendering in several new territories.
That update only delivered the changes, and was therefore only a small download, but today's data seems to offer a full refresh of the maps.
To update the maps, grab your Windows Phone and open the Settings app, then tap applications > maps > check for updates.