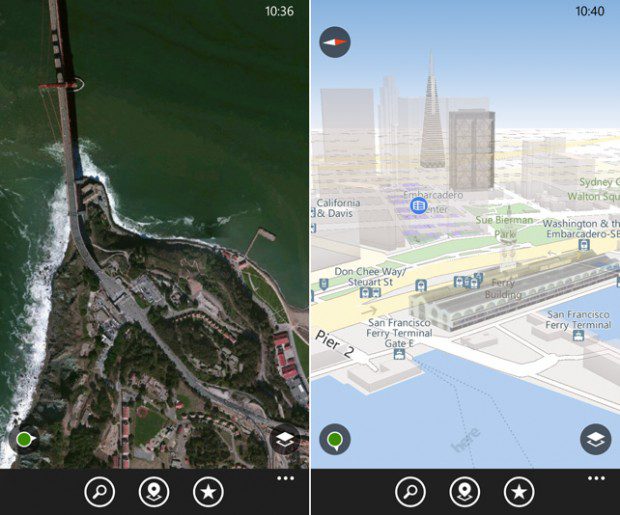 If you downloaded Windows Phone 8.1 yesterday, you can update your HERE Maps and HERE Drive+ apps from Windows Phone Store. HERE Maps is updated to v3.6.97.8 and HERE Drive is updated to v4.1.5598.0. In HERE Maps, you can now see the map the way you want by tilting and rotating it and it includes some bug fixes and stability improvements as well. In HERE Drive, you can now long tap on the map to set destination.
Nokia detailed the HERE Maps update for WP8.1 devices last week,
In select countries you can see buildings in 3D, in addition to realistic 3D landmarks that help you orientate yourself in a city. We also have updated aerial images so that you can zoom in even more and see more details
In HERE Maps you can now use two fingers gestures to rotate the map in the direction you prefer and tilt it to activate the 3D mode.
Update the HERE Drive+ here and HERE Maps here from Windows Phone Store for free.