We're going to update this article with the latest rumors, reports and leaks on Windows 10 Mobile. Here are the latest updates:
Update #4: Microsoft has also confirmed that devices will not need to run Lumia Denim to access the Windows 10 Mobile technical preview, which is good news for Windows Phone 8 users still waiting for the update.
Update #3: Microsoft has now confirmed that Technical Preview users will be able to roll back to an earlier version of Windows Phone if they are experiencing issues.
Update #2: Just yesterday,  Joe Belfiore from Microsoft confirmed that Windows 10 phones will be coming to 512 MB devices including the most popular Lumia 520. But the main thing to note here is that all features of Windows 10 Mobile may not be supported by 512MN devices. That means that low-end smartphones like the Lumia 520 may not get all of the Windows 10 for Phones – which makes sense as the devices' hardware probably isn't capable of running some features.
Update #1: Microsoft or any other Windows Phone OEM hasn't yet revealed when we may expect a new WM10 smartphone. However, as it turns out, LG may launch a Windows 10 Mobile smartphone sometime soon. The device was detected by AdDuplex and they revealed the device as the LG LGVW820, which featured a 4.7 inch 480×854 screen, indicating a low-cost handset. We don't have any information on the launch date of the LG Windows Phone – however, the company may launch the smartphone at MWC.
---
Back in January, Microsoft gave us a first-look on the next major version of Windows Phone, Windows 10 Mobile. With Windows 10 Mobile, Microsoft introduces a handful of new features and improvements. The company is supposed to release Windows 10 Mobile to Insiders this month – however, we've already seen a handful of screenshots and pictures of devices running Windows 10 Mobile. So what do we know about the new features and improvements in Windows 10 Mobile?
Let's call the operating system WM10 for the rest of the article, shall we?
WM10 is mainly focused on UI improvements. When you start-up your Windows Phone with WM10, you'll be welcomed with the much familiar start screen. However, if you head over to the Start Screen settings, you'll be able to make the tiles translucent on the Start Screen. Microsoft has finally made the start screen background full-screen as well, which makes the start screen much beautiful. Including that, there is a new tile size on WM10 – you will now be able to pin double height tile on your Start Screen with WM10.

A lot of users hated the Settings page on Windows Phone 8/8.1. However, with WM10, Microsoft finally made the setting page much cleaner and easy to navigate.The new Settings page looks pretty much the same as the Windows 10 Settings – there are different categories and inside that, there are sub-categories for each setting. Microsoft has also re-designed the context menu on WM10 – the context menu now has a compact look with WM10.
Microsoft has also included a improved keyboard with WM10. There is a new 'virtual joystick' which lets users easily move the cursor while typing. If you use a Windows Phone that has a large screen, you'd be glad to know that you will be able to move the keyboard around on WM10. That's not all – Microsoft has also included voice typing with WM10. As you may have already guessed, the voice typing feature lets you type using your voice.
With WM10, Microsoft brings several new Windows apps to the phone. The new universal apps include Photos, Sound Recorder, Calculator, Maps. Alarm and Xbox Video. These apps now have a new, cleaner design. As the apps are universal, they'll sync between your Windows 10 PC and phone.
Microsoft has redesigned three important apps with WM10 – Mail, Office, and Messages. The new Office apps are universal and look much similar to the Windows versions. Microsoft has also re-designed the Outlook app which now has a much cleaner UI. The company has also included iOS-like swipe action features which let users clean-up their inbox pretty easily. With WM10, Microsoft also introduces a better Messaging app for Windows Phone – the new messaging app lets you send a message from Skype as well. Microsoft hasn't stopped there – the company has included a re-designed universal People app. The re-designed app isn't available for Insiders on Windows 10 just yet – however, we expect the company to release it with the upcoming 10xxx build.
WM10 also includes a re-designed File Manager. The re-designed file manager has a vertical navigation bar – which is a bit odd for the Windows Phone UI. Nonetheless, the new file manager looks beautiful on the leaked screenshots. Microsoft has also re-designed and improved some other elements on the operating system. WM10 comes with a re-designed Phone Dialer as well. Microsoft has also re-designed Cortana on Windows Phone – which looks much similar to the Cortana on Windows 10. The company has also tweaked the Action Center with WM10 – you can now have three rows of quick actions on the Action Center (you can collapse the bars as well). It's worth mentioning that WM10 includes a re-designed Shutdown page – the OS will (reportedly) notify users on their upcoming calendar before shutting down. The operating system also has a re-designed initial setup page.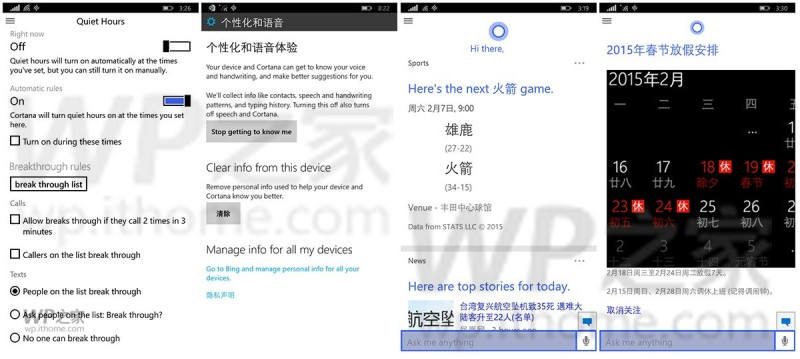 WM10 is indeed a huge improvement from Windows Phone 8.1. Microsoft has redesigned a handful of things, from the File Manager to Cortana – most of the things have been re-designed. For those of you who haven't bothered to read the whole article, here is everything we know about WM10 on a list:
New name: Windows 10 Mobile (Technical Preview)
Re-designed Start Screen – translucent tiles, full-screen background, double-height tiles
New, cleaner Settings page
Improved Keyboard – includes a virtual joystick, ability to make the keyboard smaller, voice typing
Re-designed Photos, Sound Recorder, Calculator, Maps. Alarm and Xbox Video – they're all universal now
New Mail, Messages, People and File manager
Improvements on Cortana's UI and Action Center
Improved Shutdown and initial installation page
And here are all the leaked pictures of Windows 10 Mobile:
Gallery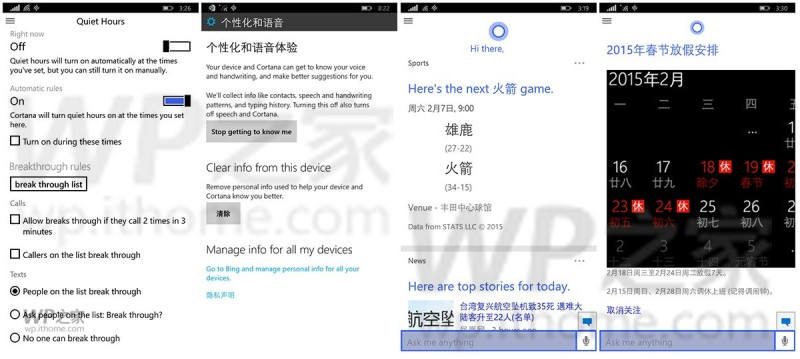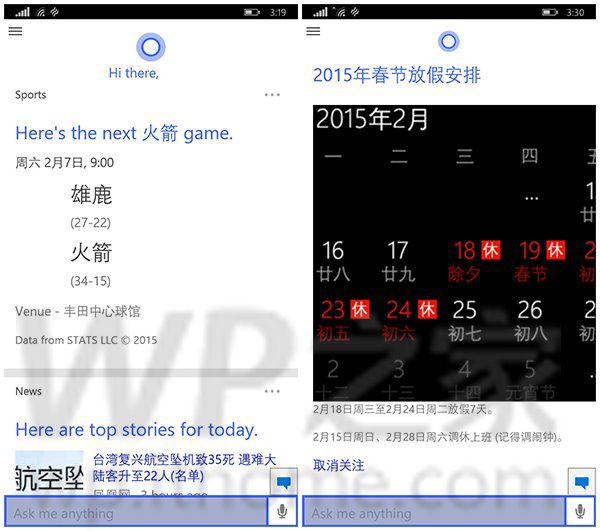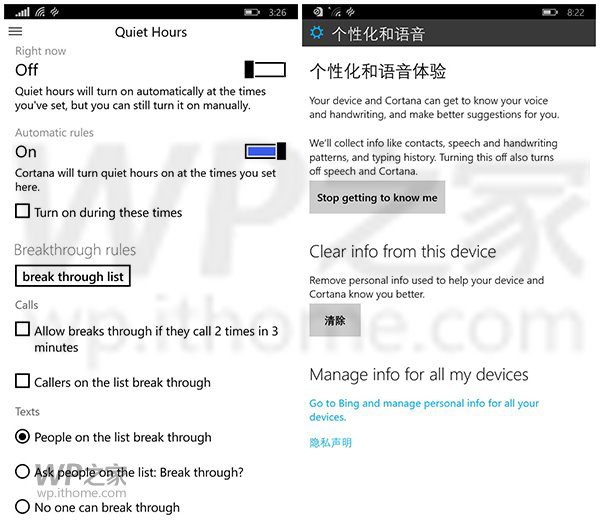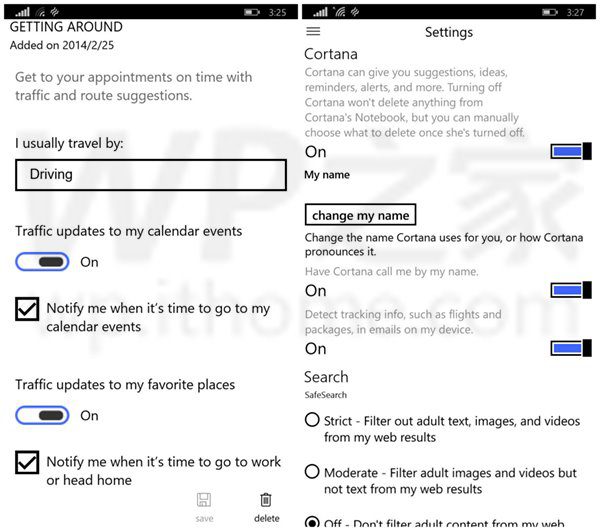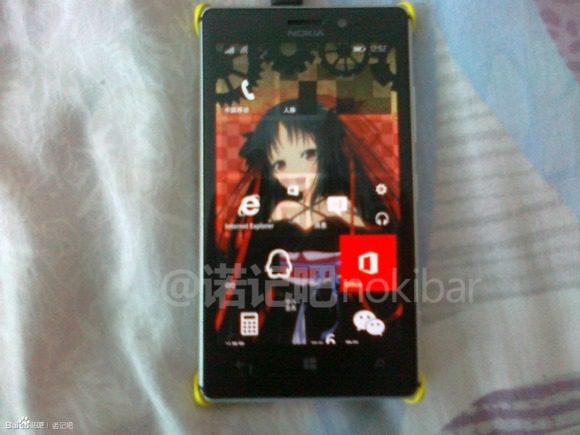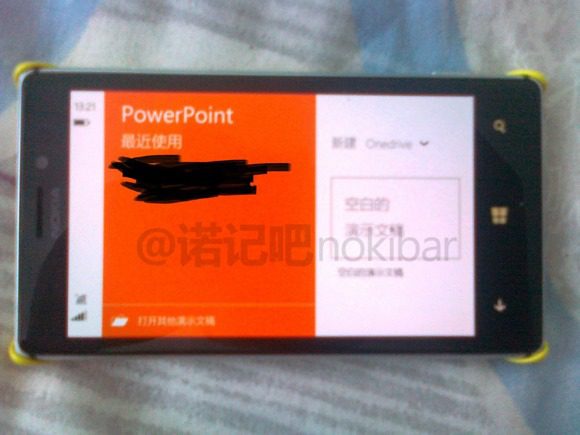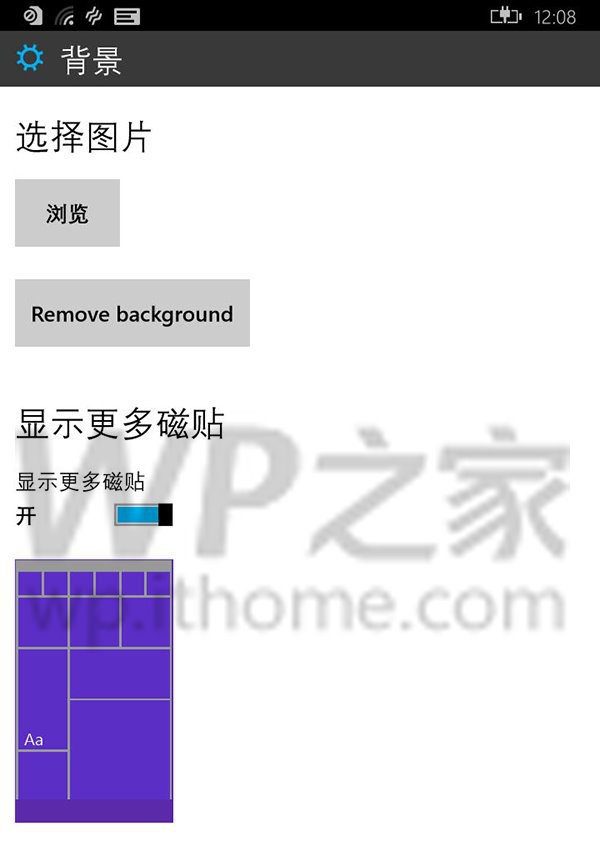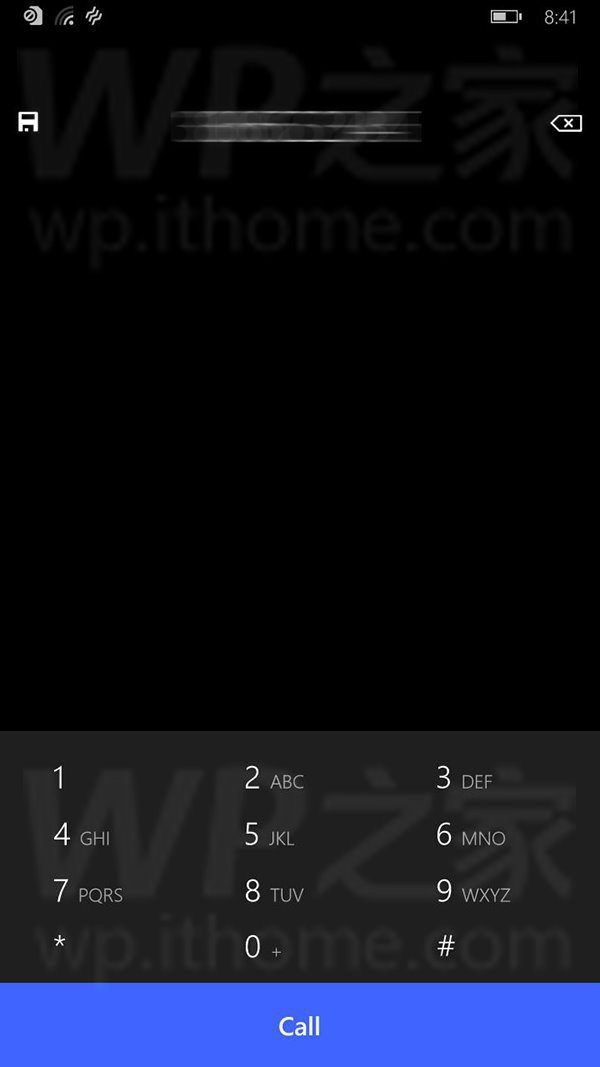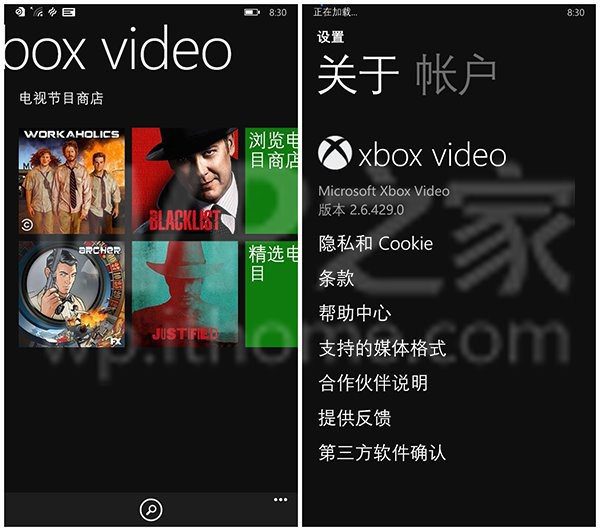 Keep in mind that this is just the Technical Preview. Microsoft is expected to reveal new hardware that packs Windows 10 Mobile at the MWC 2015. Microsoft hasn't yet confirmed when Windows 10 Mobile Technical Preview will be available to Insiders – however, the company has announced that it will be released sometime this month.
That's all we know about Windows 10 Mobile Technical Preview so far. If I've missed anything, make sure to let me know in the comment section below!