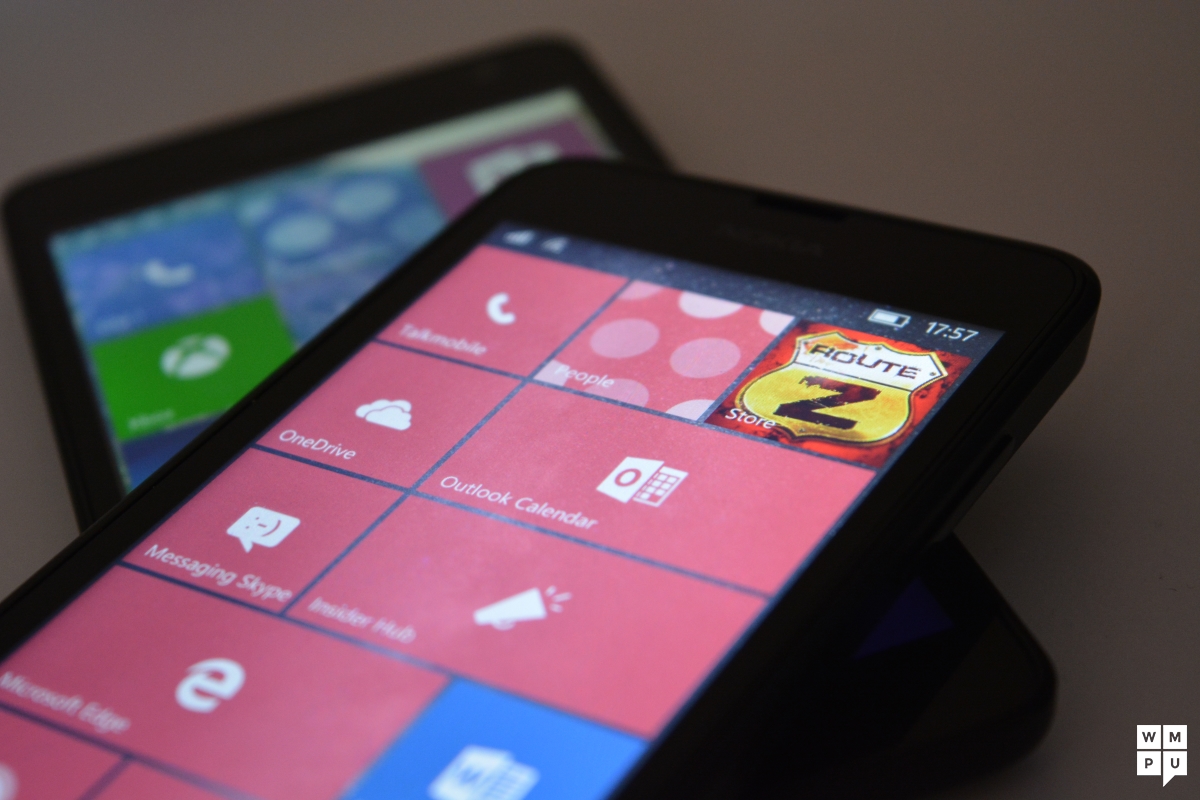 Microsoft today released Windows 10 Mobile Build 10572 with a bunch of new features. As usual, the latest build of Windows 10 Mobile includes some known issues, and it also brings fixes for some bugs which is always nice to see. Here are the known issues in Build 10572:
Visual Voicemail sync is broken on some devices. You may need to call your voicemail directly within the Phone app > Settings > Change more settings for Phone > Call Voicemail.
Opening message threads within the Messaging app will crash on dual SIM phones if the second line's Messaging tile is removed from the Start screen (even if only a single SIM is used). The second line's Messaging app will also appear to be removed from the All apps list. To work around this issue, the second line messaging tile must be linked to the first line messaging tile by opening up the first line in the Messaging app then go to Settings > link tiles.
On Dual SIM devices, unpinning the second line Phone tile from the Start screen will make the entry disappear from the All apps list. Rebooting the phone will cause the tile and application to both reappear.
Photos cannot be selected for sharing through third party apps like Facebook, Facebook Messenger, Instagram Beta, WhatsApp etc.
Some devices will get into a state where the Phone app will continually crash upon launch. Resetting the device will recover it from this state.
Devices that have updated from Windows Phone 8 to Windows Phone 8.1 may lose the ability to connect to Wi-Fi on Windows 10 Mobile Insider Preview builds or may fail to update to Windows 10 Mobile Insider Preview builds all together. You can use the Windows Device Recovery Tool to first update your device to Windows Phone 8.1 and then upgrade to the latest Windows 10 Mobile Insider Preview build.
And here are the fixed bugs:
Notifications, such as new messages, can be received without first unlocking the device.
Cortana's background activity has been optimized for power usage.
We have fixed some of the issues that were causing the Start screen to not load. Additionally, we have made some performance improvements to the Start screen.
We have made performance improvements to Acton Center, including swipe to expand and dismiss notifications. Swiping to expand or dismiss notifications should happen more quickly.
The alarm icon now appears on the Lock screen when an alarm is set in the Alarms & Clock app.
The proximity sensor during calls is now behaving as expected on devices that may have previously failed to turn the screen off.
App downloads in the Store were sometimes getting blocked by a service hanging in the background – this should be resolved and app downloads should be more consistent.
The keyboard will switch languages less aggressively now.