Heads Up Compass is an augmented reality compass display. Using the video feed and camera sensors, the Heads Up Compass creates an integrated display with bearings and directions on top of the live image from your camera.
Heads Up Compass allows you to see and accurately determine the features you are interested in without needing to look away.
Augmented Reality Display
Overlay of compass rose and bearing on the camera video feed
Indication of cardinal points and half cardinal points
Filtered display for smooth output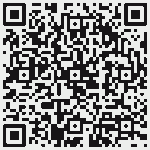 Automatic Device Identification
Overlays for heads up portrait and landscape orientation
Plus traditional horizontal compass rose display
Includes compass calibration detection requirement
Heads Up Compass  is $0.99 with a free ad supported trial mode.
Full Details and Download Here