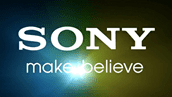 Sony Mobile's UK & Ireland MD Pierre Perron told reporters Sony was investigating a Windows Phone Xperia with Microsoft to diversify their portfolio.
Now Kunimasa Suzuki, head of Sony Mobile, has denied any such talks is going on.
"We have no current plans for it," he said.
An impetus for such diversification with Android OEMs has been threats of law suites by Apple, but he noted Sony was not scared of the company.
"We are not afraid of lawsuits, because we have an extensive portfolio of intellectual property rights," said Suzuki. He also noted he had rights to Ericson's extensive library of phone patents and therefore had no concerns on that front.
He concluded that the only OS the company had plans for at the moment was Android, but acknowledged that they have been steadily losing market share, and are now no longer profitable, losing $360 million in the last quarter, but aimed to address this with more horizontal integration.
Read more at The Welt here.