Yesterday, Valve announced Panorama UI for Counterstrike: Global Offensive. The new UI is supposed to bring the biggest visual changes to the game six years after launch.
We decided to get enrolled in the latest beta to try out the new UI. There are plenty of visual changes in the game. In fact, the game looks completely new in terms of the new changes. You can head down to take a look at the new Panorama UI.
If you're interested then you can try the new UI right now. However, do note that once you enroll into beta, you won't be able to participate in official matchmaking. You can only play offline with Bots or invite a friend to play a practice session. That said, you can follow the steps below to get the beta right now.
Open the Steam client and navigate to your LIBRARY.
Right click on CS:GO and select 'Properties'.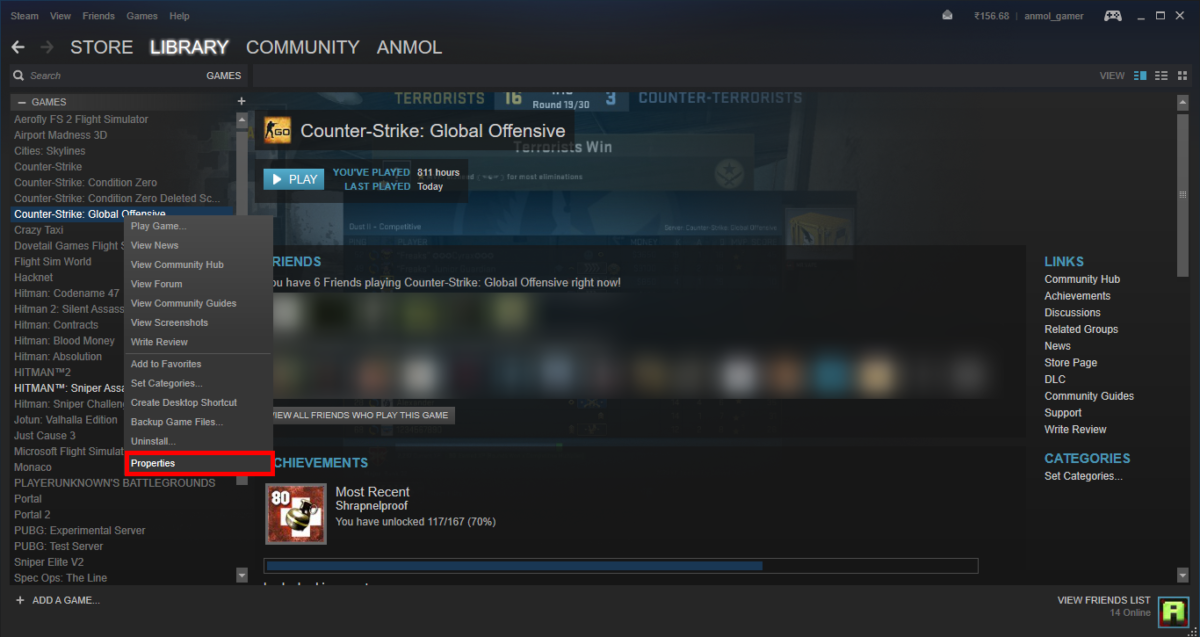 Click on the BETAS tab.
Select the beta you would like to opt into through the drop down box.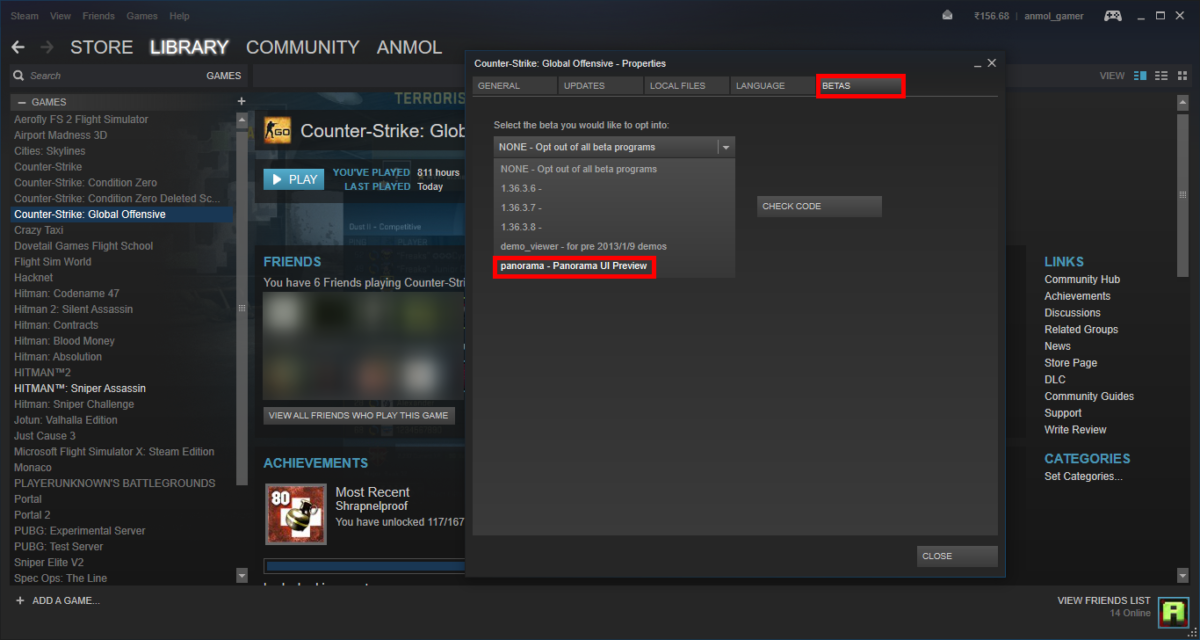 You will be prompted to restart your client. After restarting, launch CS:GO to play the game with its Beta changes.
To revert back to the public release, go back to the Beta tab and select "Opt-out of beta release". This will download some files again and you will be good to go.
There's some time before the new UI makes it to the public release. Meanwhile, you can try out the beta release and let us know your thoughts in the comments section below.