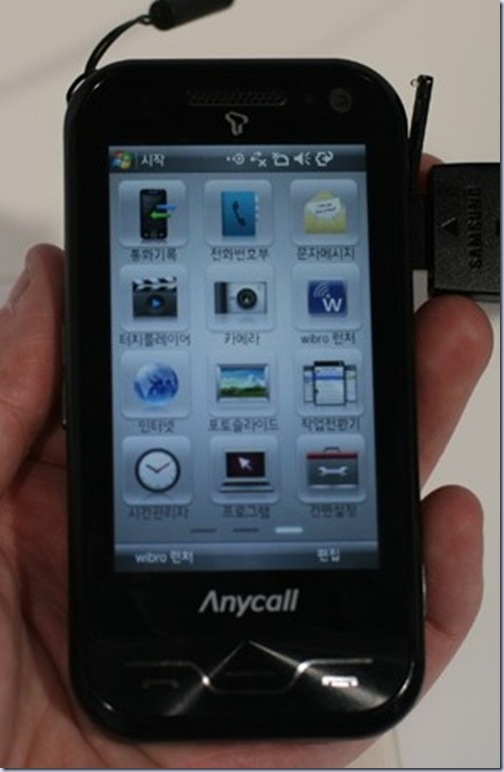 Engagdet had recorded a few moments of hands-on time with the Samsung SCH-M830, Samsung's WIMAX and HSDPA device.
Of course its not as stylish as HTC's HTC MAX 4G, but the large 3.3 inch screen looks pretty usable, as does the icon launcher and keyboard.
Of course this is another device that wont leave Korea anytime soon.  At this rate the world will be overrun with WIMAX phones, but none in the west.
See the video below for the device in action.
Via Engadget.com