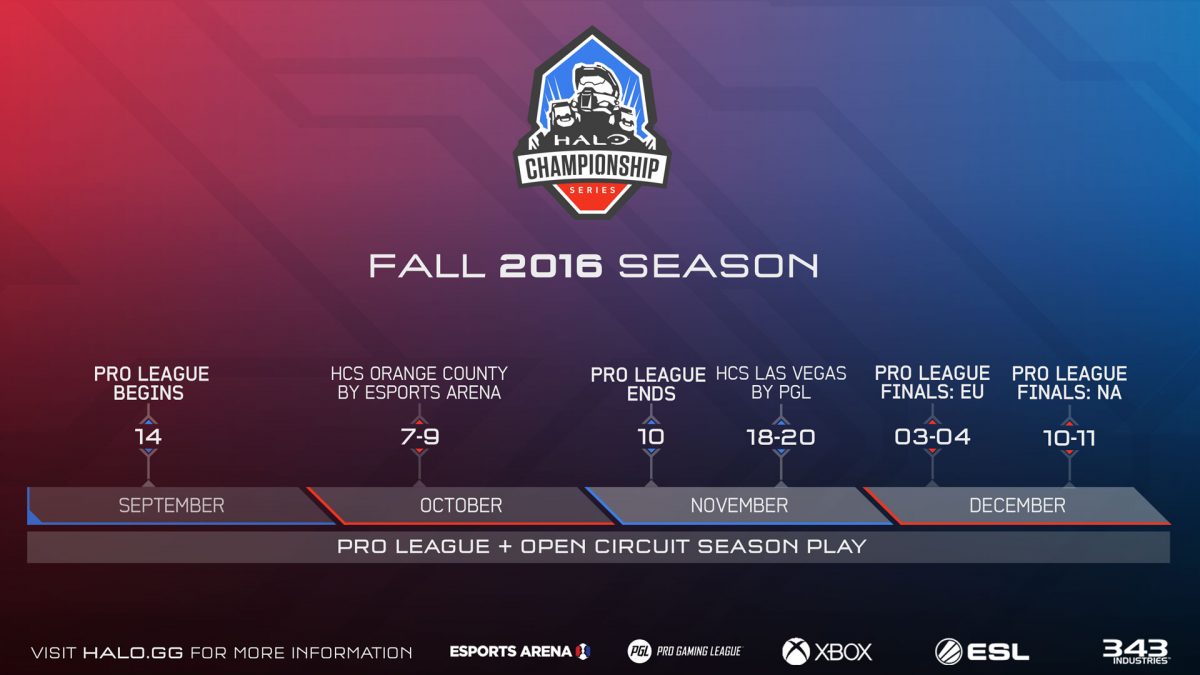 Summer 2016 Season of the the Halo Championship Series: Pro League by ESL was announced today by 343 Industries. Today, they revealed about the upcoming Fall season, including format, full season roadmap, and new open events. You can see the full season road map for the Halo Championship Series in the image above.
The Summer Finals for 2016 saw the crowning of two incredibly dominant and deserving champions in Counter Logic Gaming in North America, and FAB Esports in Europe. For the Fall 2016 Season, both squads will have to fend off a fierce and revitalized effort from each and every team in their respective leagues if they hope to head into the 2017 Halo World Championship with a second season title under their belts. The stakes are great, with $225,000 up for grabs in North America, and $100,000 in Europe for the season!
Read all about this season here.