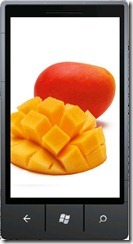 Via WPCentral we hear of two methods to hack Windows Phone 7 on your NoDo phone.
The first is somewhat of a flaw of the official update tools – it will update any developer-unlocked device to Mango, even if it is unlocked using ChevronWP7 for example.  Of course ChevromWP7 does not work with NoDo devices, meaning you may need to revert your device to pre-NoDo WP7 builds. WPSauce has full instructions for that here.
WPhacker also has a method, which involves provisioning your device to receive Beta updates and works with NoDo devices which have not been unlocked also.
Of course all of these hacks carry huge risks of leaving users stranded with either bricked devices or devices which can no longer be updated beyond the beta Mango build.  On the other hand the hacking community does tend to sort out things in the end.  Just do not expect any sympathy from Microsoft.
Will any of our readers be trying out the hacks? Let us know below.