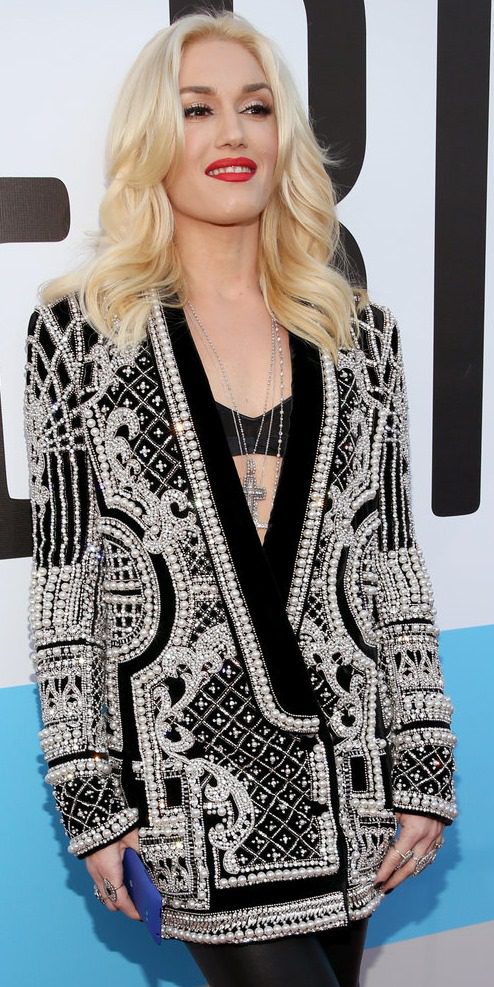 Gwen Stefani, on of Microsoft's celebrity Windows Phone users, has showed up at the American Music Awards 2012 yesterday wearing a rather ornate pearled Balmain blazer accessorized with a Blue HTC 8X.
Stefani is part of a campaign which includes Jessica Alba, Holly Willoughby and comedian James Corden designed to make smartphone buyers comfortable choosing a Windows Phone despite its low penetrance in the market.
See more pictures at Popsugar here.