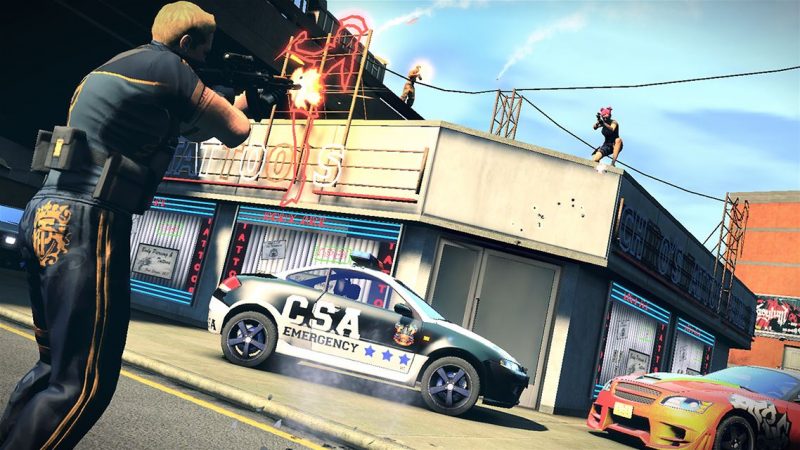 Reloaded Games has released MMO All Points Bulletin: Reloaded for Xbox One. The game was first released on PC in 2010 as a subscription-based MMO, developed by GTA creator David Jones' studio, RealTime Worlds. The game is free-to-play, offering open-world combat for up to 100 players. In the game, players choose between the role as a police officer or criminal, committing crime in the streets or preventing it.
The game, which is free-to-play, does contain in game purchases for items such as weapons and clothing. However, those who play the game in its first 30 days, or before the first patch (whichever comes sooner) will receive a free Founders Pack, which consists of things like the Fireworks Flare Launcher and a vehicle. If you play more than 10 hours during this period, you'll also get an exclusive in-game title and some weapon skins.
Xbox Live Gold members can download the MMO game now.
APB:Reloaded XboxOne/PS4 Trailer