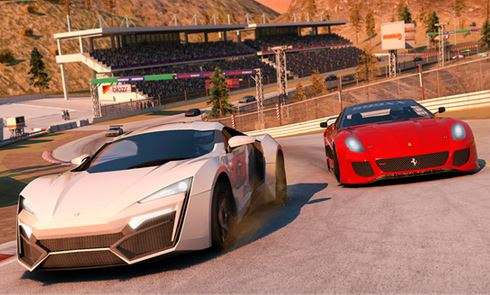 Back in June, Gameloft released GT Racing 2: The Real Car Experience game for WP8 devices. At that time, the game was made available only for 1GB devices. Today, they have updated the game with 512MB devices support.
Game Description:
LEADERSHIP: POSSIBLY THE BEST HANDHELD RACING SIMULATION
• The richest handheld racing simulation this year: 67 licensed cars on 13 tracks, including Laguna Seca.
• A superb collection of cars from over 30 manufacturers: Mercedes-Benz, Ferrari, Dodge, Nissan, Audi, Ford, and more.
• Test your driving skills by completing 1,400 events, including Classic Races, One on Ones, Knockouts and Overtakes.

AUTHENTICITY: A DEEPER DRIVING SENSATION
• The new physics model offers the most realistic car dynamics ever.
• Our tracks have different times of day and weather conditions.
• Race your way by choosing from among 4 different cameras, including a breathtaking interior view!
• No repair times or repair costs! We won't make you wait or pay to race in an event again.
Download it here from Windows Phone Store for free.