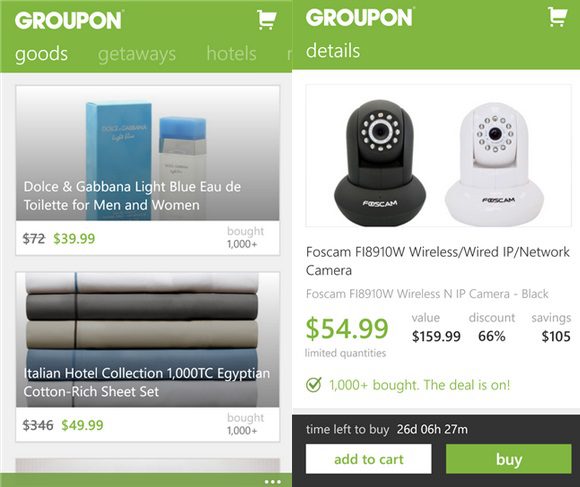 Groupon app for Windows Phone devices just got updated to v4.0 in Store. The new update allows users to add items to card, search anywhere from the app and more. The bad news is that this improved version is available only for non-Lumia devices for now. The Groupon app which was released as a Lumia exclusive was not yet updated in Store.
What's new for Version 4.0:
– Groupon now allows you to add goods to your cart and continue shopping!
– You can search for deals from anywhere in our app!
– Find nearby deals easily with the nearby tab!
Download it here from Windows Phone Store for free.
via: @wpscoops