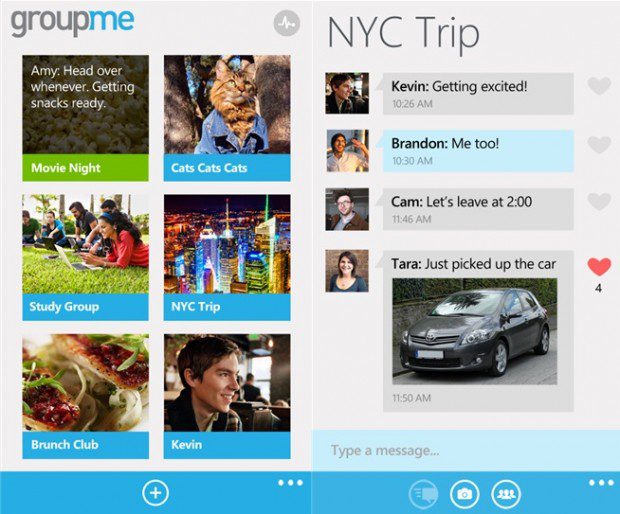 I guess the previous meaningful update released for GroupMe app in Windows Phone was in 2012. Finally, GroupMe team which is now part of Skype (Yes, Microsoft owned Skype!) has released an update v4.6.4 in Windows Phone Store which improves experience by adding little features such as the ability to view previously sent messages while offline, etc,. Find the change log below.
Whats New in 4.6.4:
-Copy messages
-Improved message delivery
-View previously sent messages while offline
-See muted group members
-Faster app start up
-Bug fixes
I'm not sure about the strategy behind GroupMe inside Skype. While there are several start-ups fighting it out everyday with new features to capture cross-platform messaging market, Microsoft owned GroupMe is barely making any noise in the messaging world. WhatsApp which was started few years back now has over 300 million active users almost same as Skype! I think Microsoft once again lost its great opportunity in messaging/IM world after MSN Messenger. What do you think?
Download GroupMe app here from Windows Phone Store for free.