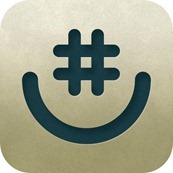 Microsoft is helping GroupMe to bring their Group Messaging and Conference Calling apps to Windows Phone 7.
They and a number of other companies were part of a recent New York  Microsoft's Mobile Acceleration Week code camp where Microsoft Engineers work with developers to help design apps, including using Microsoft coding resources in India to turn ideas into actual apps, making it a co-development effort.
The apps generated by the Mobile Acceleration Week  will receive special the promotion with Microsoft planning to highlight each app in marketplace when they're ready.
"We want these guys to build really compelling apps, and we want them to be successful," said Brian Hoskins, director of Microsoft's Emerging Business Team. "We can help them make their apps sing."
To entice developers to create their apps for Windows Phone Microsoft is also offering them free development phones and even even waiving — for up to one year — the 30 per cent sales commission on ads placed on the app.
Read more about the effort at ZDNet here.