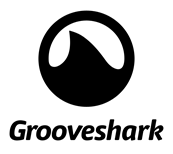 We have all been told the future of cross-platform apps are HTML5, but a few weeks ago GrooveShark discovered IE9 Mobile was just not ready, and while their HTML5-based streaming music website worked fine in other mobile browsers it did not work at all on Windows Phone 7.
Thankfully Microsoft did not leave it at that, and approached the Grooveshark developer to explore work-arounds.  He writes:
Yes, you read that correctly. After my previous post discussing how Grooveshark's new HTML5 site would not work on Windows Phone 7 devices, Ben Riga, Technical Evangelist on the Windows Phone team, contacted me and offered to help. He discussed the issues with Eric Lawrence, Program Manager at Microsoft, who sent me an example of how to use postMessage to create a "proxy" for the HTTPS requests the site made. I had previously tried doing this but I was using document.write in the callstack of getting a message and it was throwing an error saying "HTTPS security is compromised". Removing this call and using Eric's site as a guide, I successfully made a proxy for Grooveshark's site. Windows Phone 7 users running Mango can now use the site to listen to their favorite tunes on the go!
Great news, although it suggests the whole write once, run everywhere promise of HTML5 is a bit battered, but then when did this ever work as promised?
The Grooveshark Mobile site can be found here.
Via WPCentral.com