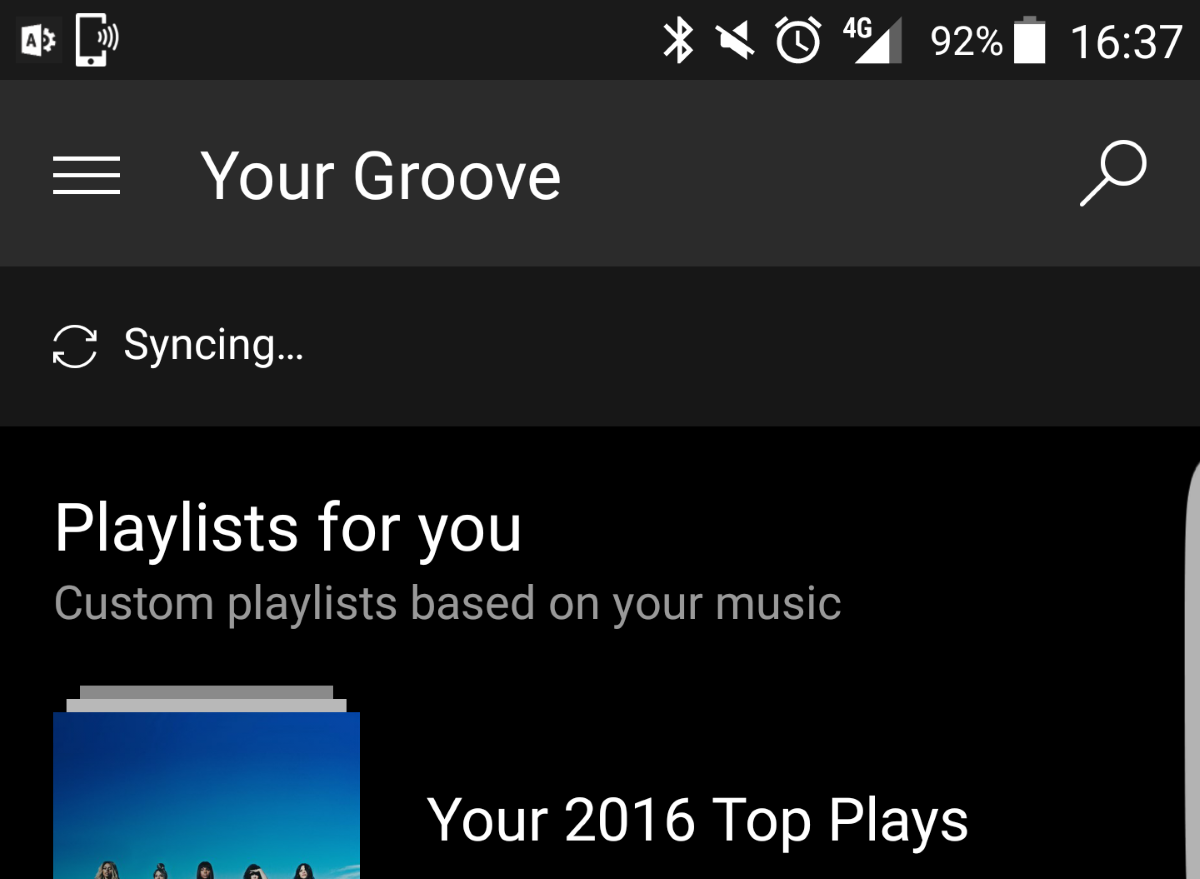 Microsoft is releasing an update to the Groove Music app for Android users, bringing it up to par with the Windows 10 apps finally. The new update adds "Your Groove" and Recent Plays to the app.
Earlier this year I said "Your Groove, as Microsoft details here, is a set of automatically generated playlists which are built based on what music you've added recently, what music you play the most, and the moods and beats they represent.
In essence, it is very similar to the late Mixradio, albeit it takes inspiration not only from the Groove Music catalog but from your songs stored on OneDrive as well. It also automatically generates and suggests new music for you to listen to, reducing the friction of finding new music and more importantly, maximizing the value gained from having a Groove music subscription"
This hasn't changed. Your Groove is still an excellent value maximizing feature which bridges the feature gap between Groove and market leaders – Spotify and Google Play Music. Personally, I think the more personal nature of Groove playlists make it better for my use – but hey – choice is good.
Here's the changelog:
In Your Groove, dive into music with personalized playlists and a handy list of your recent plays
Microsoft hasn't pushed this update out to iOS yet, but it shouldn't be long now.
You can download Groove Music for Android phones from the store link below: