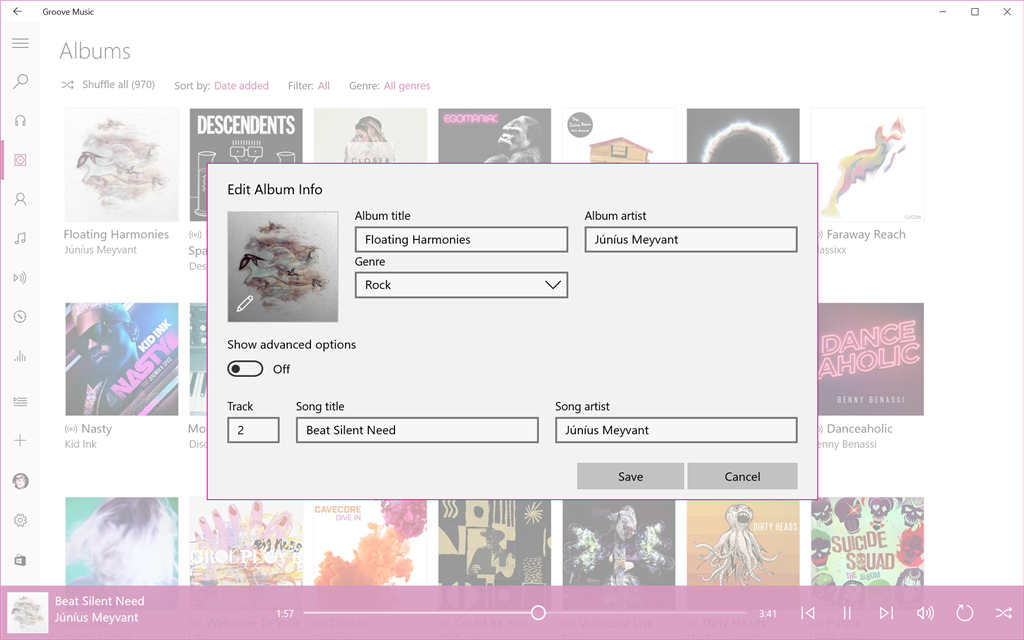 The Groove Music team at Microsoft seem to be working hard on adding new features to the service. Today, the company is rolling out a new update for Groove Music on Windows 10 to Windows Insiders with a couple of new features and enhancements. The latest update brings the ability to edit the metadata for songs stored locally, which means you can now change the album art, album title, genre, artist and much more for locally stored songs on Groove Music. In addition to metadata editing, Microsoft is also adding the ability to view curated playlists, new releases, best new songs, top albums, and top artists in Explore by Genre which is also a very nice addition — however, do keep in mind that this is only available to users in US, UK, FR, CA, and DE.
The update also includes some other features, which are listed below:
You can now edit the metadata for music saved locally! Right-click on an album or song and choose Edit Info. BAM!
View curated playlists, new releases, best new songs, top albums, and top artists by genre
Your Groove's Recent Plays now shows Radio Stations
Explore now shows which artists are featuring in a playlist
You can give feedback on playlists in Your Groove with a thumbs up or thumbs down. You can also mute specific songs in a Your Groove playlist if you don't want to hear them anymore. Muted songs will be excluded when you play that playlist later or save a copy to your collection.
We also introduced landmarks in Groove to reduce tabs when using Narrator.
The latest update for Groove Music is version 3.6.2386.0, and you can get it from the link below. And if you aren't a Groove Music Pass subscriber yet, you can subscribe here.