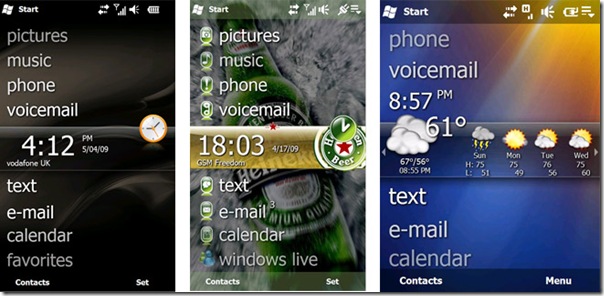 Windows Mobile 6.5 was far from the Windows Mobile 7 we were expecting in 2008, but the late arrival of this OS update brought a much needed veneer to Windows Mobile which served to make the smartphone OS more palatable to both consumers and OEMs. Of course opinions are divided on each particular feature the software brought, but devices such as the HTC HD2 would be poorer for not having the actual native start menu and lock screen for example.
Windows Mobile 6.5 brought much more than just UI improvements.  It also brought a new kernel with new memory management techniques which should allow software developers to make much better use of the massive memory Windows Mobile smartphones now ship with, and of course usual advances such as longer battery life and better stability.
In 2010 we can expect further iterations to Windows Mobile 6.5 which will make the OS much more suitable for capacitive screens, and also more improvements in the bundled apps and also an increased rate of releases by Microsoft, culminating in the release of Windows Mobile 7 later in the year.
Do any of our readers feel Windows Mobile 6.5 is a real advance over Windows Mobile 6.1?  Let us know below.