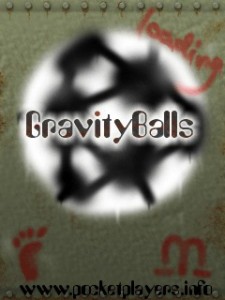 Well the folks at XDA Developers never seem to dissapoint us. It seems XDA member zehlein has designed a new game that utilizes the G-Sensor in the HTC Touch Diamond and the HTC Touch Pro.
Here is what this game is all about:
"This game is about gravity and balls. With the movement of your hand (left/right tilting) you control the paddle that explodes the balls. Tilting up and down changes the gravitational force applied to the balls. This way you can accelerate them, slow them down or even make them fly to heaven again…"
This game is brand new, and not a whole lot is known about it at this time. It does appear from the few responses given on XDA that the sensitivity of the G-Sensor controls could stand to be more sensitive, and there may be a possible issue with the backlight timing out.
Overall though, the game looks to be very stable right from the start, and we are certain that if any bugs are identified, they will be addressed with a quickness. Â As far as we can tell, compatible devices are the HTC Touch Diamond and the HTC Touch Pro.
So if you are a gamer and have been awaiting something new to pass the time, head to the original thread here to grab the download or to learn more.
Let us know how you like this game in the comments.