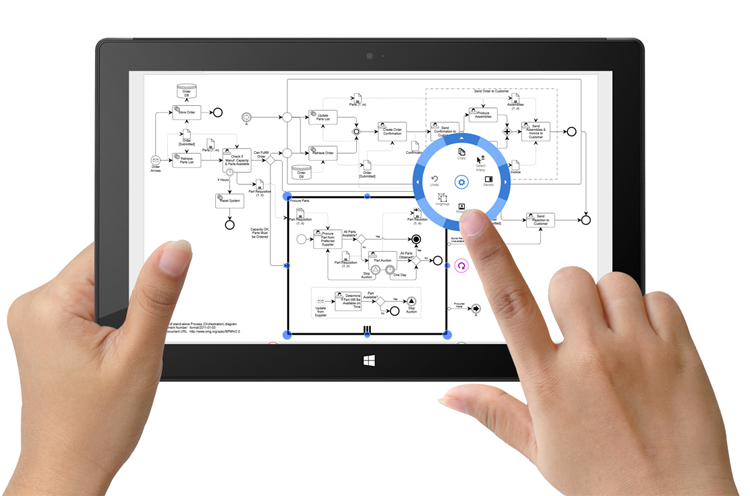 Aphalina announced today that its easy-to-use diagrams designer for creating business graphics is now available for Windows Phone users.
Grapholite can be used for all types of business graphics: flow charts, floor plans, office layouts, uml diagrams, mind maps, organizational charts, venn charts, bpmn diagrams, web-site structures and wireframes, technical drawings, network layouts, ui mockups and much more.
Despite the fact that it is a mobile application it contains all features that can be expected from the mature state-of-the-art diagramming solutions like Visio: a rich set of built-in themes and styles, sophisticated connection auto-routing algorithms, dynamic grid, snap lines and hundreds of smart shapes on the toolbox. The unique "sketch" mode allows single-click styling of any figure as if it is sketched by hand.
Grapholite UI was redesigned from scratch in order to provide great user experience for touch input without sacrificing any editing features of the desktop software.
The app provides a unique set of shapes' behaviors for each diagram type. For example, windows and doors will automatically connect to walls in floor plans.
Result can be exported to PNG, JPEG, PDF and SVG formats.
This app is also an ideal tool for creating business process models (both bpmn 1.2 and bpmn 2.0 notations are supported), workflows, data flows, scientific illustrations, building plans, brainstorming, planograms and infographics.
The application is compatible with online, desktop and windows tablet versions.