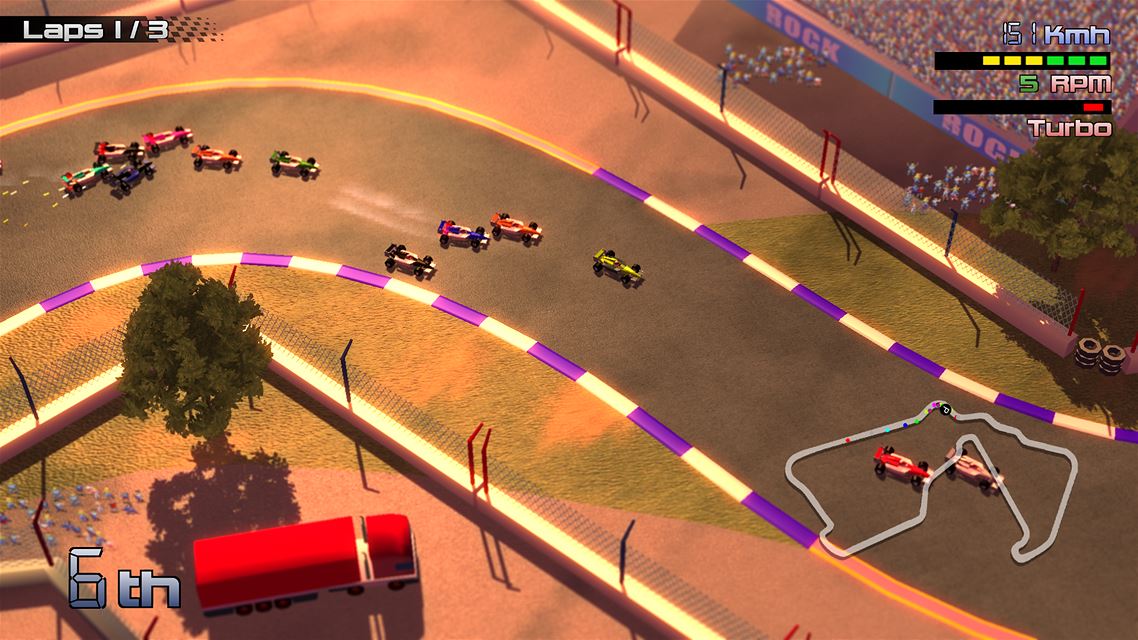 Grand Prix Rock 'N Racing and GunWorld 2 games are now available for download on Xbox One.
Grand Prix Rock 'N Racing Game Description: 
Get ready for some speed with your family and friends! Grand Prix Rock 'N Racing gives you the fastest, most exciting races. You can evolve your car, improving the engine, brakes, tires and more until you've achieved the perfect evolution to win the Championship! Online leader board where you can compare your best times with those of your friends and players from around the world.
Xbox Live Gold members save 20% – Limited Time Offer. Find it here from Xbox Store.
GunWorld 2 Game Description: 
The sequel no one asked for, to the game that nobody liked! The Exaction Faction, an intergalactic troupe of super heroes, has come to arrest President Eagle! Explore GunWorld to level up, collect new gear, and hunt down the Faction members in this retro-inspired action/platformer/RPG hybrid.
Find it here from Xbox Store.