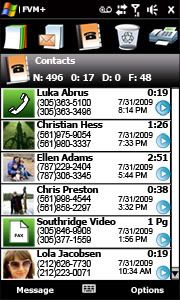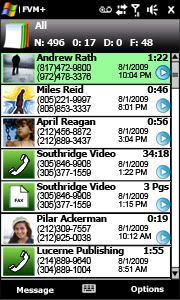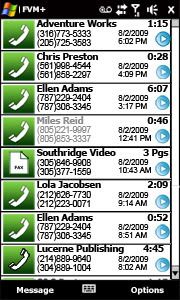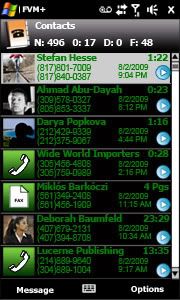 In case you haven't known about this, there's this little happy family over Redmond called Windows Mobile Total Access.  Fret not, you don't have to feel left out if this is the first time you hear about its existence because the only thing that you need to pay attention is their FREE stuff section.  The latest free gift from M$ is the Fusion Voicemail 2.0, which as the name would've implied, is a visual voicemail software for your lovely windows mobile phone. 
Fusion Voicemail Plus comes with many features, including:
The ability to synchronize multiple voicemail boxes to one location.
The ability to view and listen to voicemails right from your phone.
The ability to send SMS (text) messages to the person who left you the voicemail. Send the message directly from the Forward voicemails application to other users on the system or through e-mail.
True Caller ID Delivery on each voicemail. If the caller is not in your phonebook, Fusion Voicemail displays the information from the phone company as the caller ID.
You can find the download link here, and as usual you need to have a hotmail/msn/live email ID to be able to download the software.  Enjoy!