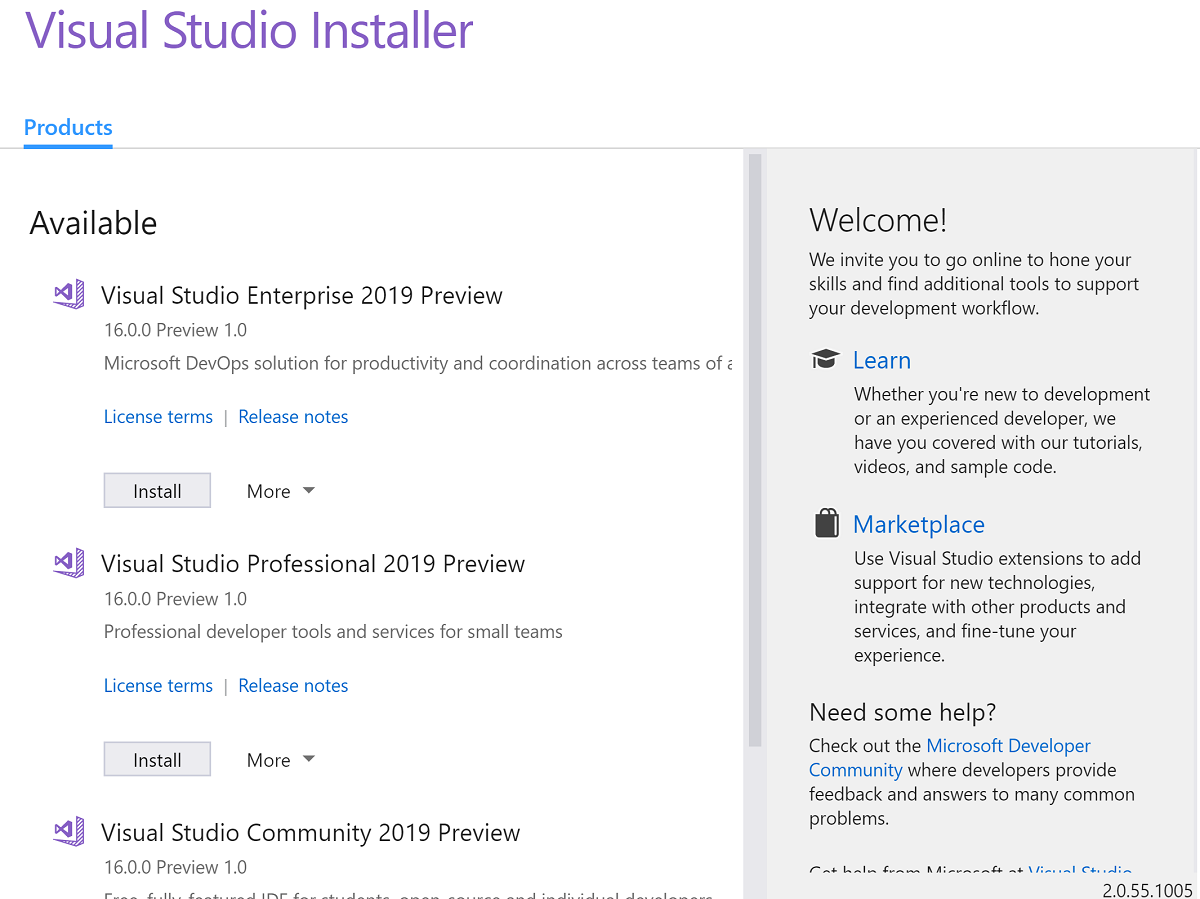 A week ago Microsoft announced that the first preview of Visual Studio 2019 will be available before year's end.
The update is expected to bring better refactorings, better navigation, more capabilities in the debugger, faster solution load, and faster builds.
It will also further work on connected capabilities like Live Share and make cloud scenarios like working with online source repositories more seamless.
It should also have a better performing and more reliable debugger, moving to an out-of-process 64-bit process, improved search accuracy for menus, commands, options, and installable components and a lot more.
VS 2019 is expected to hit general availability in the first half of 2019, but due to the industrious sleuthing by WalkingCat you can grab the download right now.
Grab the download while it lasts from the link in the tweet above.
Update: the link is now broken but apparently really smart developers can still make it work as noted below.
TIP: Save as walkingcat.cmd:

vs_setup.exe –channelUri https://localhost –installChannelUri "%~dp0visualstudio.16.preview.chman" –installCatalogUri "%~dp0visualstudiopreview.vsman" –productId Microsoft.VisualStudio.Product.Enterprise –channelId VisualStudio.16.Preview https://t.co/hk9DHyKqa5

— Rafael Rivera (@WithinRafael) October 28, 2018